Fox recently announced its lineup for the 2017-2018 television season, including X-Men spinoff "The Gifted" and Seth McFarlane's "The Orville." The recently released trailer resembles sci-fi action adventure television shows such as "Star Trek."
McFarlane, who plays the ship's commanding officer, tweeted the first image of his crew.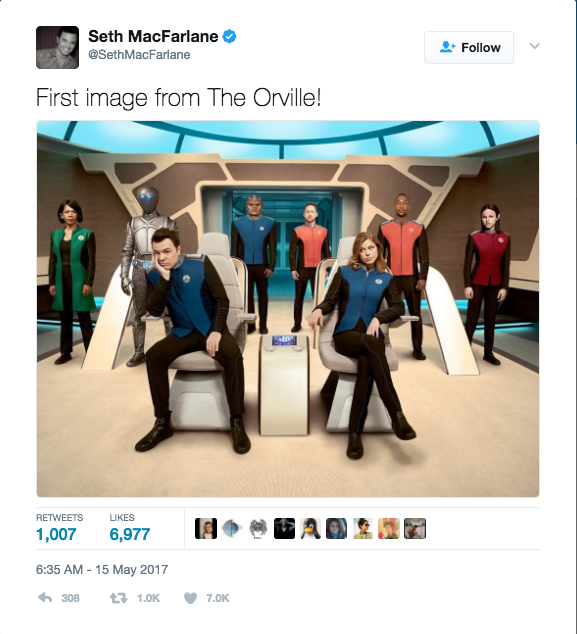 Even though details on the show are scarce in the trailer, it is clear that the show is taking a comedic turn in the world of sci-fi television, with some people making comparisons to the film "Galaxy Quest."
Starring alongside McFarlane is Adrianne Palicki, who plays both his first officer and his ex-wife.
The show takes place 400 years in the future and "follows the adventures of the U.S.S. Orville, a mid-level exploratory vessel." While taking on the dangerous wonders and unknowns in outer space, the show also follows the ordinary life that people have in the workplace.
Check out the trailer:
[revad2]