A U.S. Navy SEAL who was part of the Navy's elite parachute team died Sunday afternoon after a malfunction during an aerial demonstration over the Hudson River.
The event was taking place during New York City's annual Fleet Week.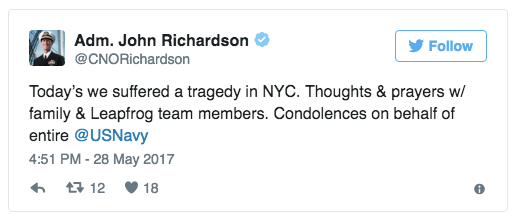 The SEAL was part of the Navy's elite parachute team, the Leap Frogs, and he was pronounced dead after his parachute malfunctioned and he landed in the Hudson River, according to a press release from the U.S. Navy.
The SEAL was part of a a coordinated aerial demonstration at Liberty State Park in Jersey City, New Jersey, and the accident took place around 12:10 p.m., the Navy said.
U.S. Coast Guard personnel retrieved the service member immediately, according to the Navy, as they were on-hand, standing by in vessels to support the event. The service member was transported to Jersey City Medical Center and was pronounced dead at 1:10 p.m. EST.
"Our hearts and prayers go out to his family, and I ask for all of your prayers for the Navy SEAL community who lost a true patriot today," said Rear Adm. Jack Scorby, Commander, Navy Region Mid-Atlantic.
The incident is under investigation and the service member's name is being withheld until family notifications are complete.

It appears that the SEAL cut away from his parachute over the Hudson River with the hope of surviving the fall.
The parachute landed on land in New Jersey. The body was recovered by the U.S. Coast Guard and several law enforcement agencies also rushed to help.
Images of the parachute were captured after the SEAL cut away from it.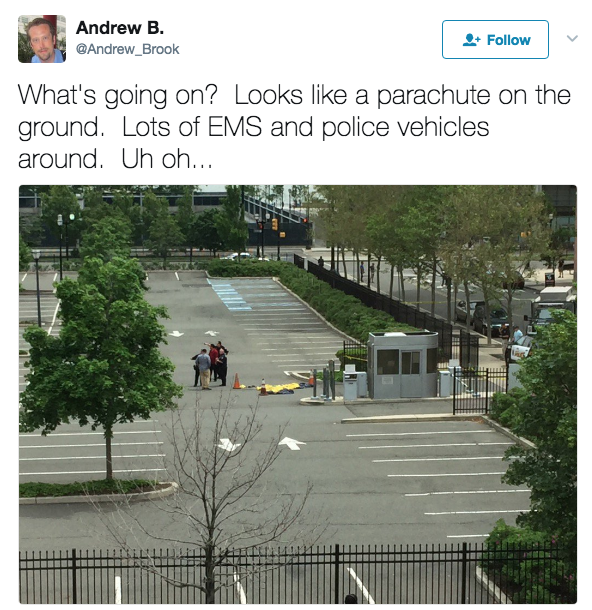 The death was witnessed by thousands of spectators who were watching the demonstration.
Here is the logo of the Leap Frogs Parachute Team: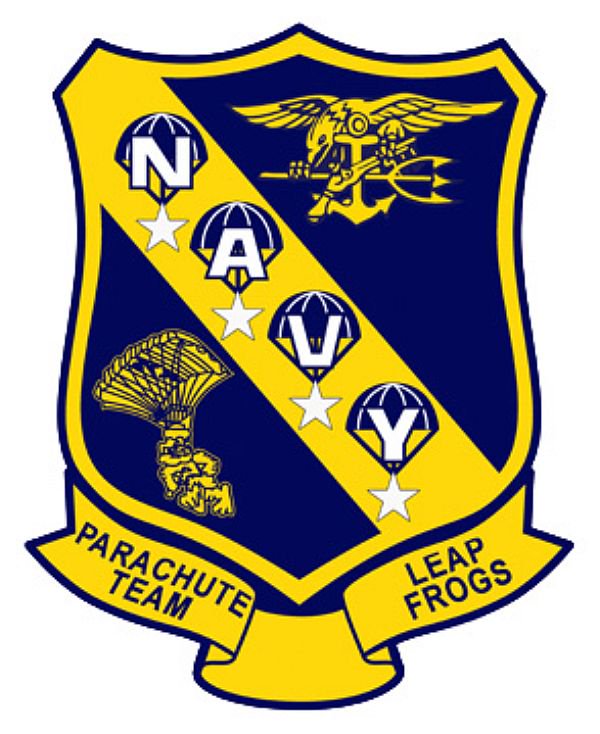 [revad2]