More than 7,000 boots representing all the fallen service members who have been killed in action since 9/11 were put on display at Fort Bragg last weekend.
Roughly 7,300 boots were put on display at Hedrick Stadium in Fort Bragg, N.C., as a way to honor those who have been killed in action.
Mike Thomas, a retired Army Colonel who donated a pair of worn boots to help the memorial display be created, said that the fallen service members will never be forgotten as long we honor their lives.
"When local displays like this are created, when names are placed on unit memorials all across the country, or when a headstone is created at a local cemetery or at Arlington, it means that they will never be forgotten," Thomas said. "As long as we speak their names and honor their lives, we will remember them always."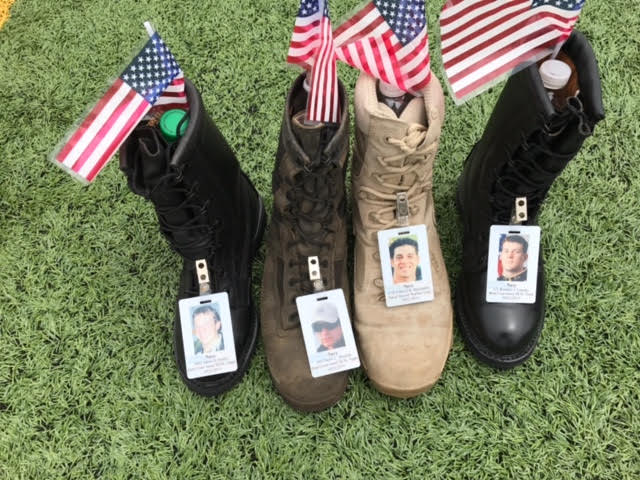 The display was organized by Fort Bragg's Survivor Outreach Services and Fisher House during Fort Bragg's 5K run to honor the fallen Soldiers, Sailors, Marines and Airmen.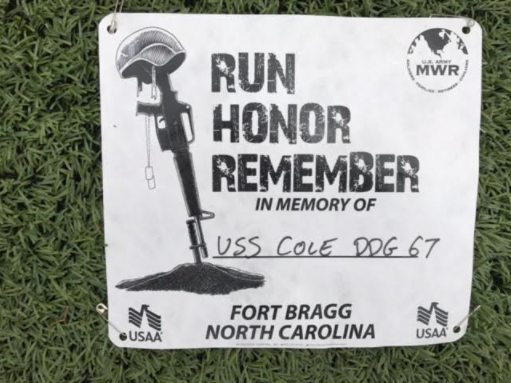 "When you see that field with all those boots, it is extremely powerful," Charlotte Watson, program manager of Fort Bragg's survivor outreach services group, told the Fayetteville Observer. "It's powerful. It's overwhelming."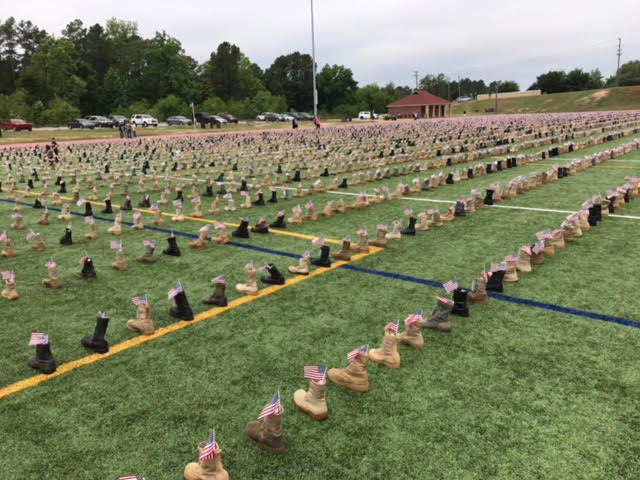 The idea for boot display was inspired by other displays at places like Fort Hood and Fort Campbell. The first time the boots were displayed at Fort Bragg was in 2015.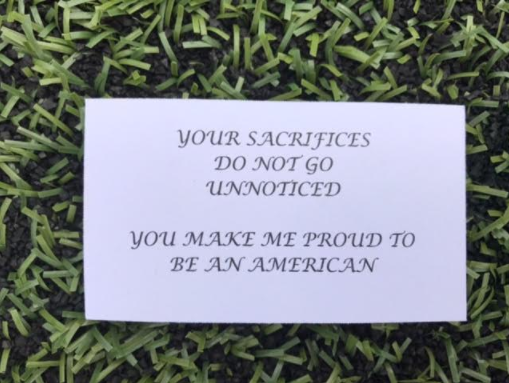 Travis Manion and Brendan Looney were roommates at the U.S. Naval Academy.
Travis was killed by a sniper while serving with the Marines in 2007 in Iraq. Brandon was killed with three other Navy SEALs when their helicopter shot down in 2010 in Afghanistan.
Travis and Brandon are now buried side-by-side in Arlington National Cemetery, Section 60.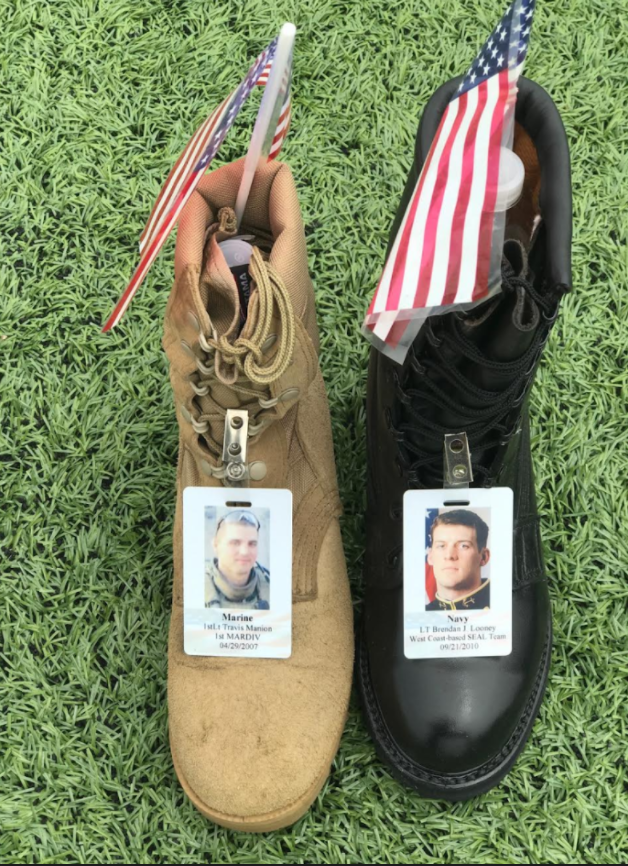 Since 2001, 452 soldiers from Fort Bragg and the former Pope Air Force Base have died in combat.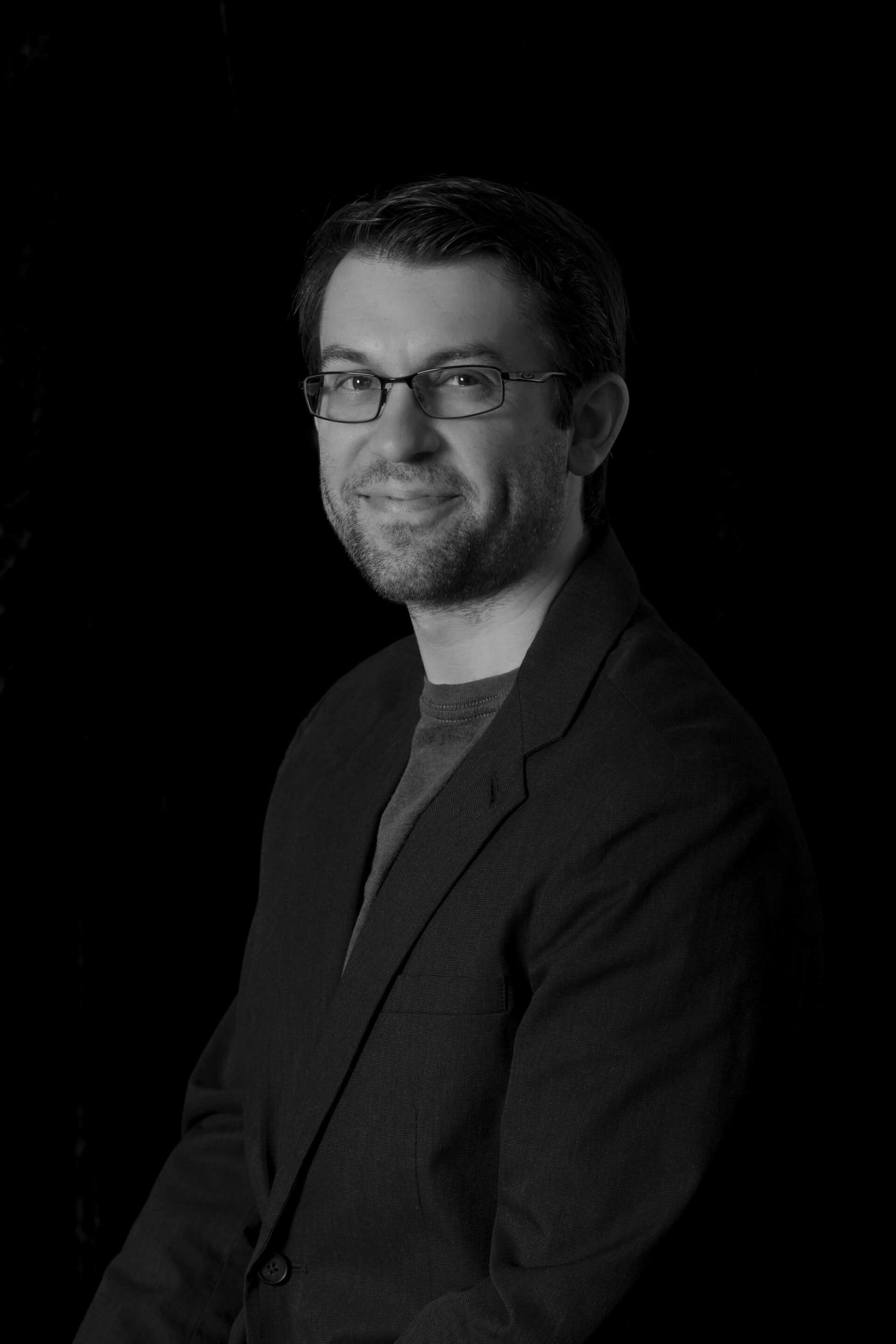 To display the boots, volunteers place the boots in rows in sequential order and then lace them up with empty water bottles inside so that way they stay upright. The boots also have a tag with a picture and name of the fallen service member on it.
[revad2]