In his latest book, Lost Bastards, L. Todd Wood shares the true story of 28 American soldiers' heroism during a secret mission as they teamed up with Korean soldiers to hold a position on "Hill 433" as the Chinese were coming to overtake it. Wood, a graduate of the U.S. Air Force Academy who flew for the 20th Special Operations Squadron which started Desert Storm, tells the unique and untold story of the soldiers on the hill and the survivors of the top secret mission who referred to themselves as the "lost bastards" of the mission that was kept a secret for over 50 years. Now, that story is going to hit the big screen.
Christopher H.K. Lee has joined the project as producer and director for Lost Bastards Productions to create the feature length film depicting this incredible saga.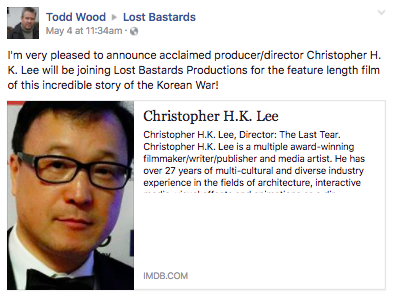 "Christopher is a master of adding emotion and passion to a film project," Wood told American Military News. "It is not uncommon for viewers to be moved to tears at the end of his films."
"Lost Bastards will be no exception as in addition to a never before told story of the Korean War, it is also a love story at heart of a man fighting his way back to his wife and sick daughter in Germany during the 1950s," Wood continued.
The film is set to be shot in Korea.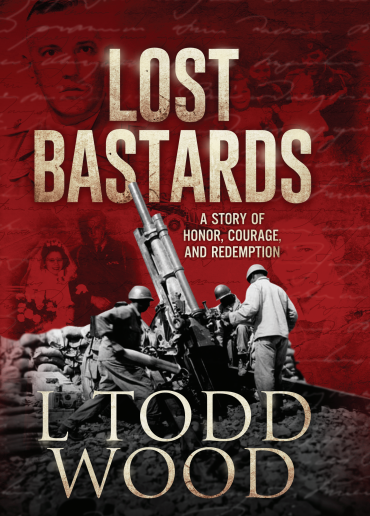 In honor of the movie on its way to production, the print book is now being sold at 20% off. You can purchase your own copy at LToddWood.com/Book/Lost-Bastards/.
[revad2]