Those of us who legally carry a concealed weapon, for work or personal defense, understand the importance of finding the right holster.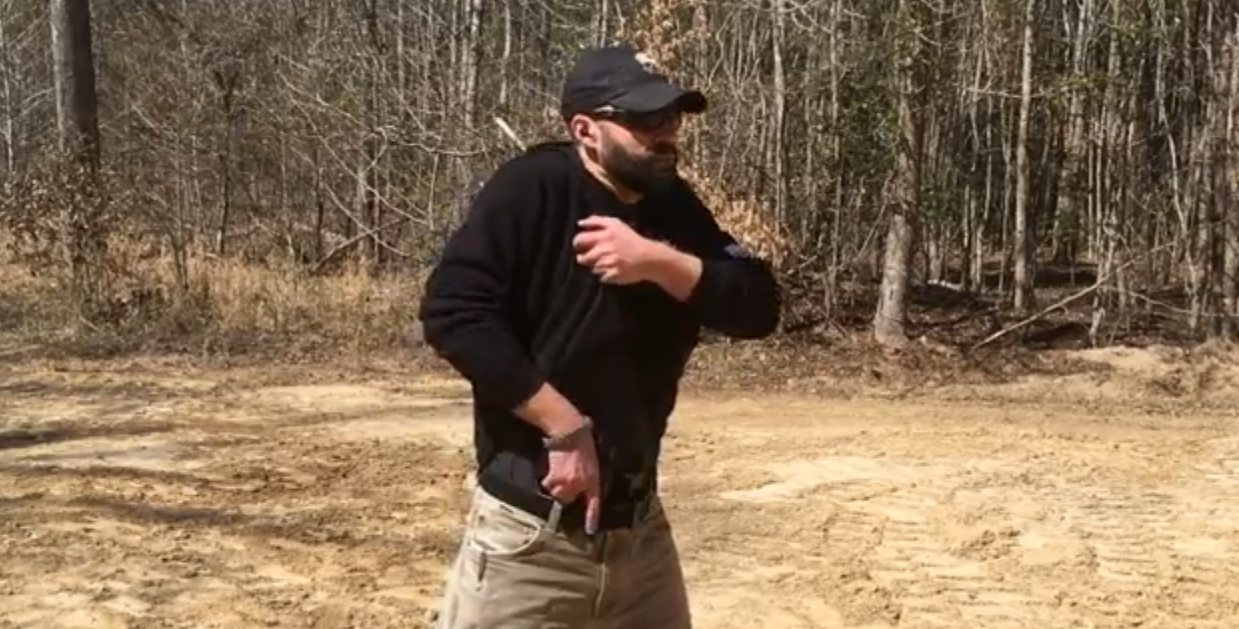 HTC is a Veteran-owned small business, and their products are made in the United States. They specialize in low-profile tactical gear.
They understand not every environment is going to be permissive and want to give operators the ability to maintain low visibility without sacrificing their ability to effectively react to and engage threats in the most austere environments.
I carried my Glock 23 in the Spektre™  for two weeks and I found it to be exceptional for several reasons.
First and foremost, it was comfortable to wear. This is incredibly important when you have the weight of a loaded pistol on your hip for extended periods of time. The holster was slim and easily concealable. Sometimes I wouldn't feel it on my hip and my heart would stop for a moment before a quick pat down gave me reassurance I still had it on. I'll take that over a holster that digs into my waist any day.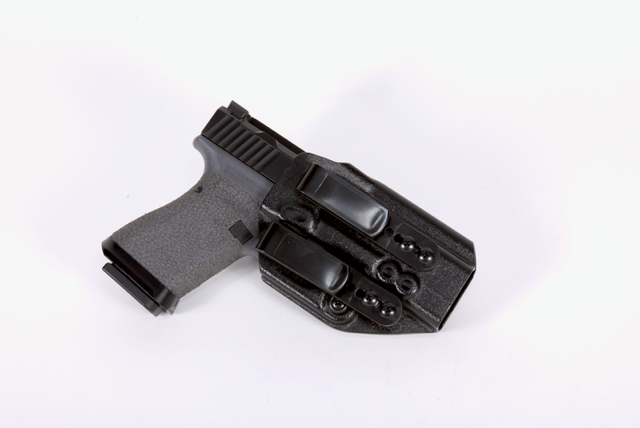 Secondly, the practical application was very functional. Drawing the weapon to fire was smooth and fast. There was no thumb lever or button to release the weapon, but there was a slight bit of retainment tension that did not interfere with drawing the weapon. This lack of a physical release mechanism did not prevent me from bending over to pick something up for fear of my pistol falling out. The holster could be held upside down without the weight of the loaded pistol causing it to fall out.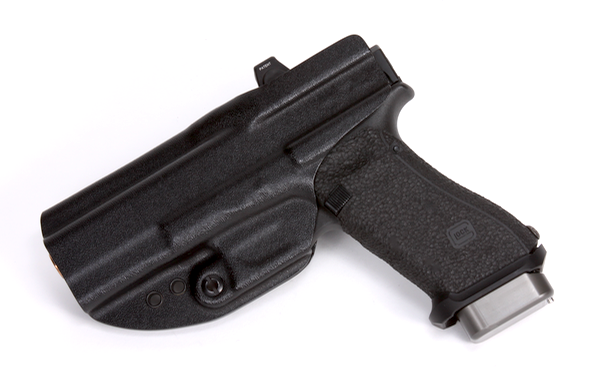 Lastly, it was made specifically for me.
HTC
 tailors each holster to the individual and their pistol. If you have any modifications or attachments to you pistol, they will accommodate that when they use vacuum-formed Boltaron™ to craft your holster. They carry a wide variety of options for retention clips or loops, as well as colors. They are adjustable for height and angle, as well. These holsters fit select weapon models from Glock, Beretta, Sig Sauer, Smith & Wesson M&P Series, Heckler & Koch and a variety of other manufacturers that can be viewed
here
.
The EDT Belt was a sturdy and comfortable platform for my IWB and can be purchased with the IWB as a package for a discounted price. A solid option for a tactical belt, it retails for $60 and comes in both men's and women's.

In the end, carrying a weapon means you might have to use it one day. Your life and the lives of others may depend on you and your actions. I wouldn't carry a piece of gear I didn't trust, and I trust the
Spektre
™ holster. If you have doubts about your holster, visit
HTC
 and see their wide range of options.