Marines held an epic Nerf fight with kids on base in Yokosuka, Japan, in an effort to get a little face time with families of the military stationed on base. The Marines geared up, donned their war paint and headed into battle, wearing everything they would in real life. Of course, the children showed up prepared as well, and really gave the United States Marines a run for their money as they assaulted though objectives in a hail of foam bullets.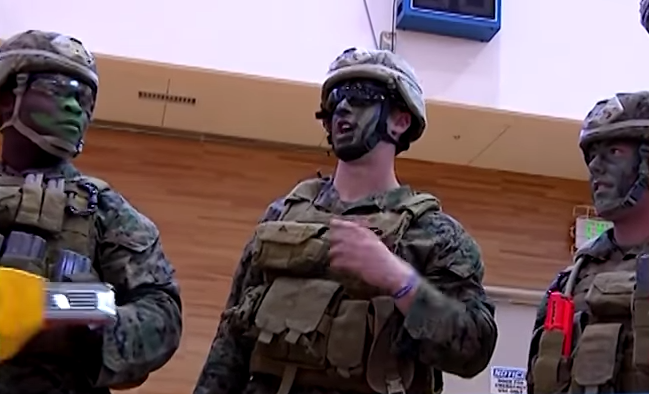 "I really liked this, I really wish we could do it again next year," one child who participated in the Nerf war said.
The Marines and Navy often put events together on bases around the world in an effort to keep the families involved and interacting with the military life, which can often be quite stressful. Small get-togethers like these are not uncommon, however the more unique the better.
Check out the full kids vs. Marines Nerf battle for yourself by clicking the link below: