Marines who deploy around the world face a myriad of challenges while conducting day to day operations in foreign lands. Often times it is much easier to diffuse a potentially violent situation with non-lethal means, something that must be practiced by the Marines over and over to ensure they can act a cohesive unit when the time comes to don riot gear and step out into the face of danger.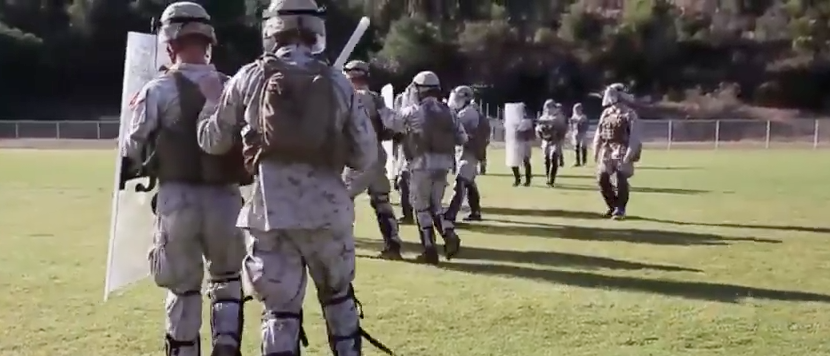 During non-lethal weapons training, Marines will learn to carry large, clear protective shields in tight roman-style formations. These shields are clear so that the Marines can easily see what is happening in front of them and react to each situation accordingly. They also wear other protective gear, like shin pads to protect areas not covered by their shields, and large ballistic visors attached to their kevlar helmets to protect against debris and items that may be thrown at them.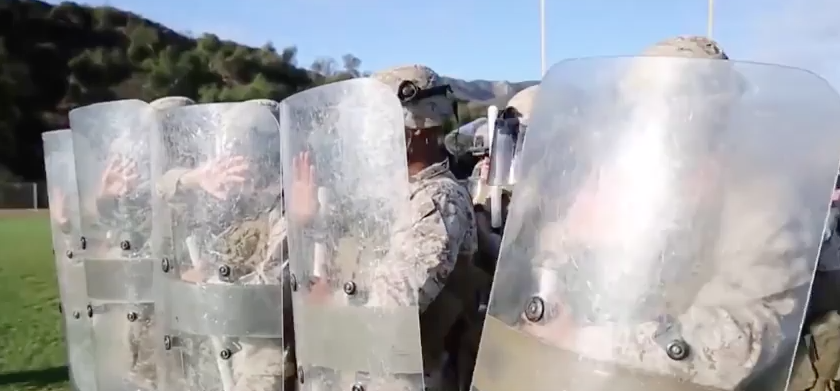 The Marines are also taught to march in formations to show force while hitting their plastic batons against the shields to distract and intimidate potential enemies.
In these situations, Marines are encouraged to avoid the use of violence if necessary, and even carry restraints to detain protesters or rioters.
Check out the video below to learn more:
[revad2]