(WATCH) North Korea Celebrates Late Founding President's Birthday With Military Parade
North Korea shows off military force with military parade during their "Day of the Sun" celebrations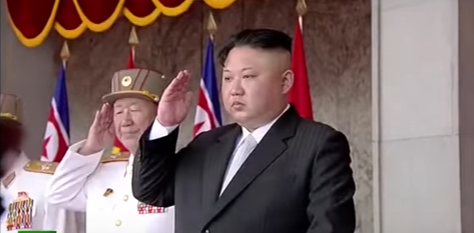 (YouTube)
North Korea celebrated the 105th anniversary of the birth of the nation's founding president, Kim Il-sung, with a massive military parade on April 15. The anniversary is known as "Day of the Sun."
The parade was different from previous ones as it appeared to send a message to President Trump that they want to be taken seriously when it comes to nuclear firepower.
North Korea showed off a wide range of ballistic missiles including the KN-15, KN-11, the Musudan missile and a few new unidentified North Korean missiles.
North Korean special forces fitted with night vision goggles and grenade launchers were shown off in the parade as well.
Check out the extravagant display put on by North Korea below:
[revad2]