Every sporting event should have a good halftime show. Usually in football, the halftime shows are filled with college bands, celebrity singers, cheerleaders, or some combination of all of them together. But every once in awhile, it's something completely different.
Navy SEALs are not only the best at what they do on the battlefield, but it turns out they can pretty good entertainers as well.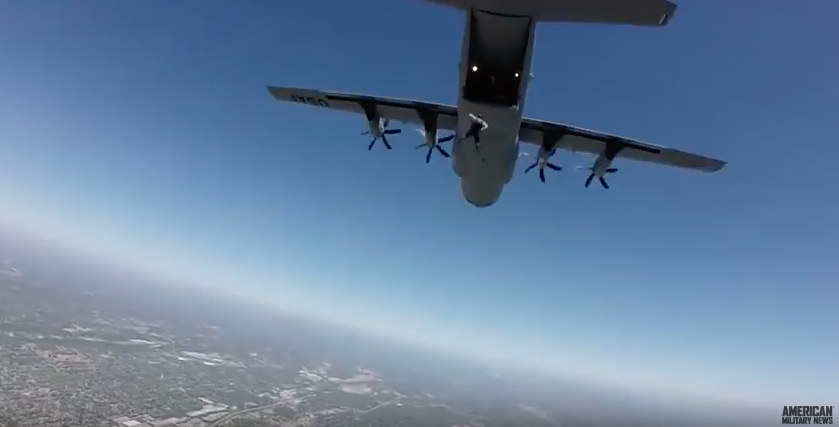 As the plane circles high above the sporting event, we can see the operators check their gear and get ready for the big jump. One by one, the SEALs take off from the back with a head nod or salute, and begin the careful calculations that will land them square in the middle of the football stadium. Each SEAL has earned their jump wings at some point in their career and must do a number of different dives from different altitudes to become qualified.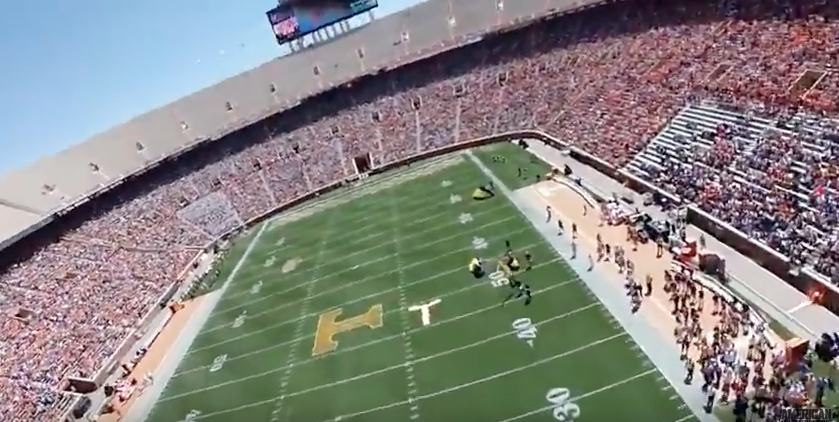 After maneuvering the parachute around to ensure that they land exactly where they intend to, we watch them float almost effortlessly to the ground and land on their feet to the roar of the crowd.
Check out the video of this awesome event for yourself below:
[revad2]