Along with everything else at boot camp, much of what happens to you is done to tear down the civilian side and rebuild you into someone that can follow orders. This transition takes time, however, and many of the things you had come to care about up until that point in time are no longer necessities, like hair and civilian clothes.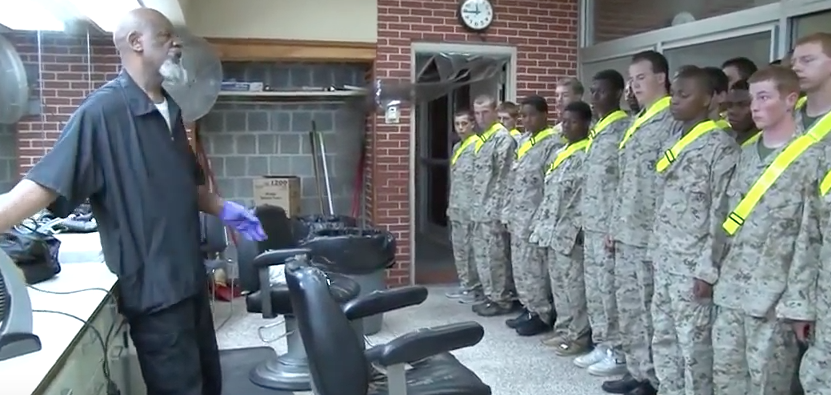 Recruits get their heads shaved at boot camp on more than one occasion, and of course, it's never really fun. If you have ever been out to get your hair done, you have probably known the luxury of washing your head soon afterward, but that is certainly not the case for these recruits. After a scalding hot pair of clippers is rubbed over their scalps, the recruits find little solace in having a fellow platoon member wipe their heads off with a dry paper towel. Ouch!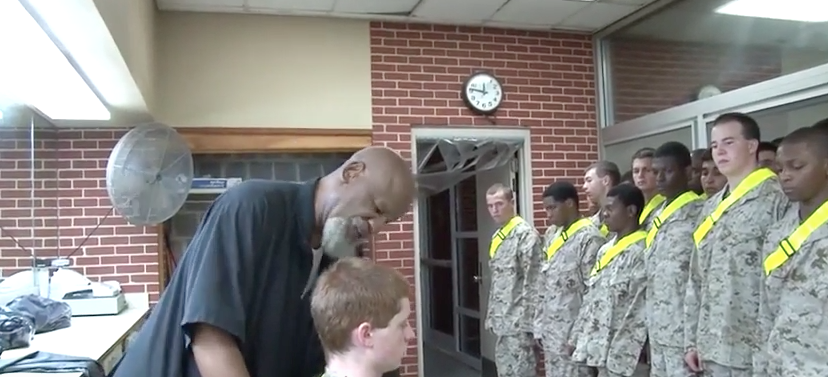 Uniformity is key, however, and when they hit the fleet Marine force after graduation, they will have only little room to make decisions on hairstyles.
Check out the video for yourself below:
[revad2]