The Marine Security Guard program, or MSG as it is otherwise known, trains Marines to stand guard at one of the 176 locations around the world in order to protect American personnel and embassies. This is a very important job and requires a plethora of skills and discipline in order to ensure the safety of U.S. assets abroad.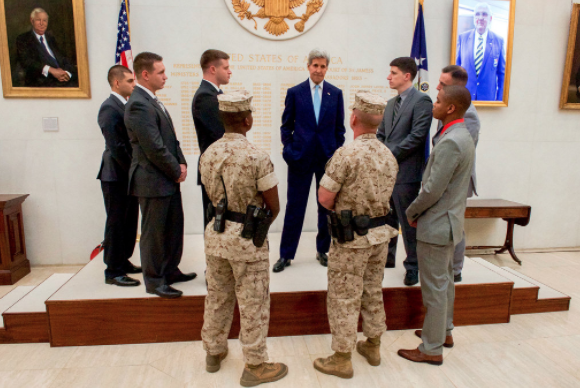 Trained to provide close personal protection to American ambassadors and their respective employees, Marine Security Guards also train and prepare for the worst. Situations like Benghazi sit in the forefront of every Marine's mind as they prepare to guard the gates of embassies around the globe, knowing that they very well may be the only thing standing between an angry crowd of rioters and the safety of American citizens. To that end, they undergo an intense training program that gets them ready for their service abroad.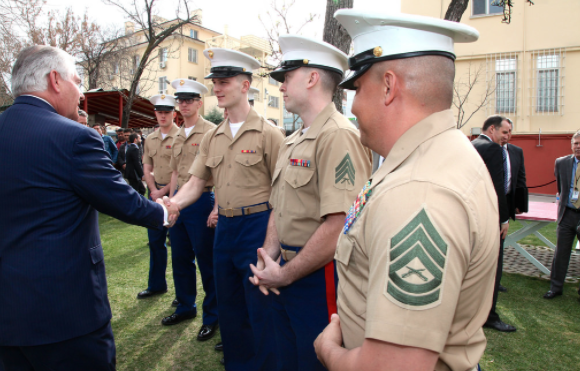 Of course, the life of a Marine Security Guard is, more often than not, one of excitement and adventure. Being able to dress nice and live in exotic and exciting locations is part of the large draw that the MSG program maintains, and because of that, they have strict requirements on who they accept into the MSG program.
Check out the video below to learn more:
[revad2]