As pilots continue to train and improve for missions around the globe, integration between two of the heaviest hitters the U.S. Air Force has is imperative. This video shows pilots learning to fly and operate together in a safe environment, and explains why this integrated training is not just important to the Air Force, but to the pilots as well.
"Over the last 10 years or so, the F-22 has had a lot of work integrating with the F-16's and F-15/E's, but a lot less so with the F-35's. We're just [now] starting to bring on some new capability to the Air Force," said Lt. Col. Matt Renbarger, an F-22 pilot who took part in the exercises.
"They were designed on the F-22 side as an air-to-air superiority fighter, and the F-35 was designed from the ground up as a strike fighter, and we bring them together and use those complimentary capabilities to perform whatever mission we are asked to perform," he continued.
The Air Force continues to work on modifications for the F-35 Lightning II as it works to fix issues that had come up during production, and integrated training between the pilots of the two aircraft will continue as operations around the globe require more strike capabilities.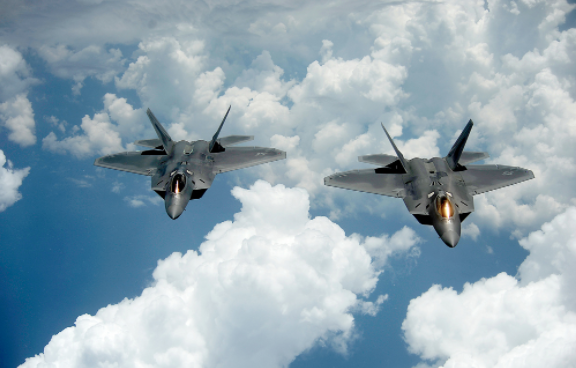 Check out the training for yourself in the video below:
[revad2]