A Chinook is a monster of a helicopter. The twin-engine tandem rotor heavy-lift helicopter is often used to move troops, place artillery and resupply the battlefield. On occasion, Chinooks are used by a downed aircraft recovery teams (DART) to recover downed aircraft. That is exactly what is happening in the video below.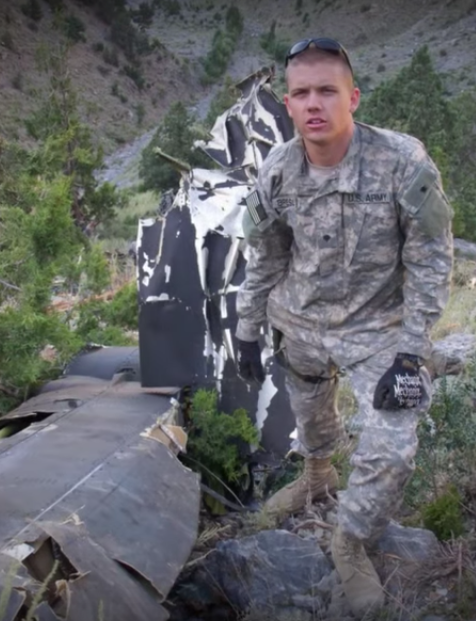 While serving with the 122nd Aviation Support Battalion (ASB) in Afghanistan in 2007, David Breslin's DART team was tasked with recovering a downed AH-64D Apache after it crashed into a mountain due to an electrical systems failure.  Breslin was dropped off on the side of the mountain by the Chinook where he was able to capture the recovery on camera.
The Chinook can be seen making its way over the downed Apache.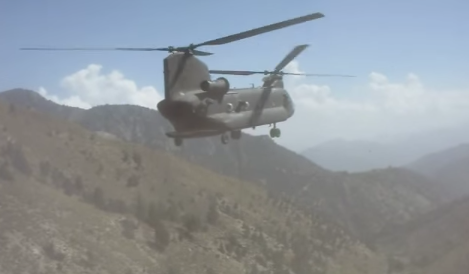 The Chinook gets lower and closer to the AH-64D as the DART team watches.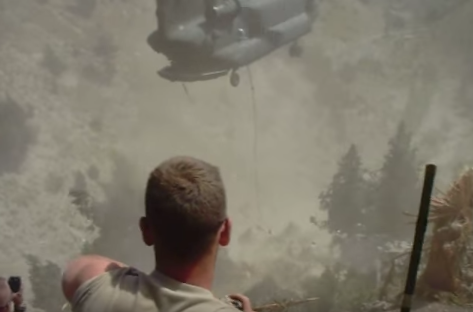 In a matter of seconds, the Chinook elevates back up into the sky with an Apache piece on the end of the cable.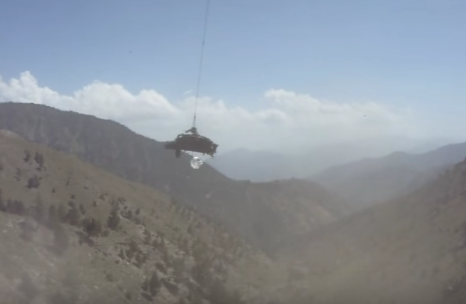 After a successful recovery of one of the main pieces of the Apache, the Chinook flies away.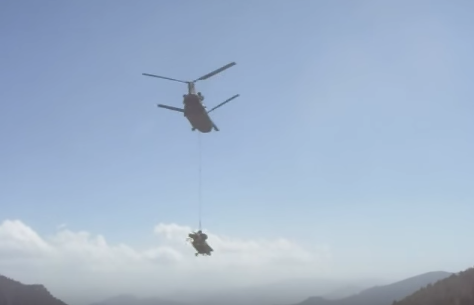 The Apache was reportedly split in two during the crash and the tail boom rolled into the valley.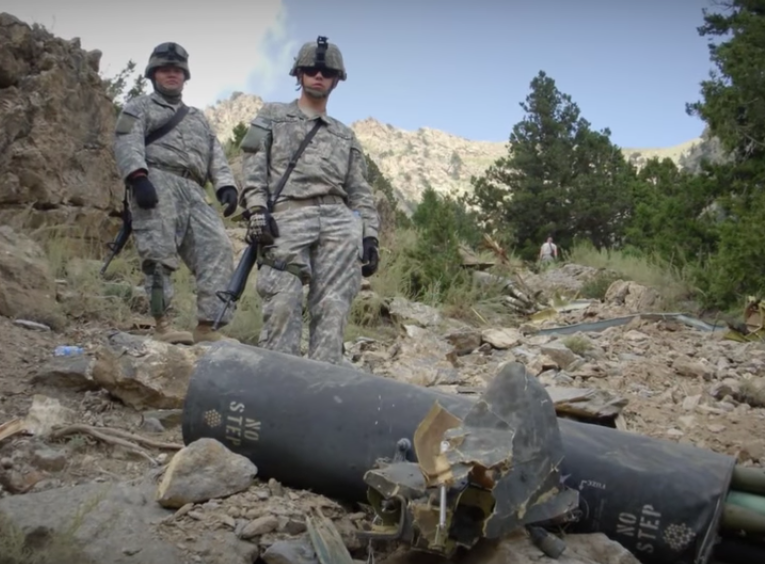 In total, the recovery efforts took about 36 hours to complete.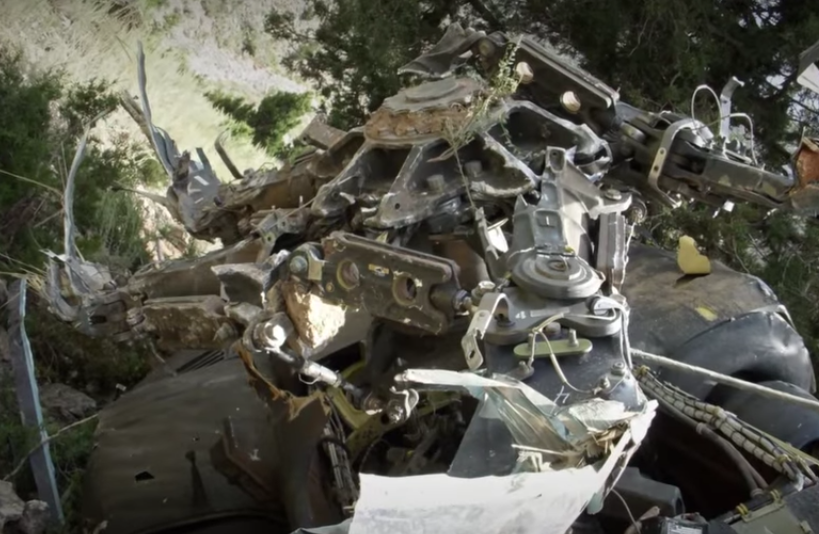 Both pilots survived.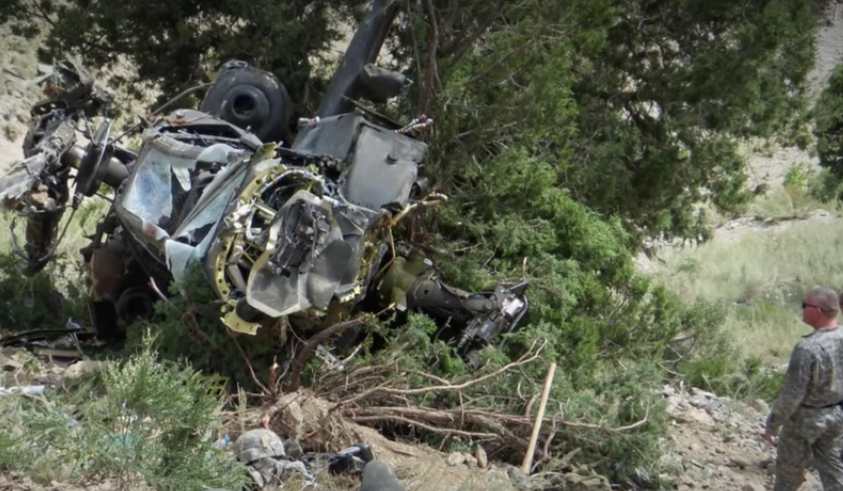 Watch the recovery video for yourself below:
You can see more footage of the AH-64D being recovered here: