The special warfare community is made of men and women who not only have the commitment it takes to work in a field that requires both mental and physical toughness, but also have an even higher commitment to serve their country in times of war and peace. Special Warfare Combatant-Craft Crewmen, otherwise known as SWCC (pronounced 'swick') are specially trained boast crewmen who specialize in infiltration and exfiltration procedures for members of the special operations community.
Members of the SWCC community have seen action in almost every single conflict since the Vietnam war, and have continued to showcase their professionalism around the globe. Sporting an array of heavy, specialized weapons on quick turning, specially adapted crew boats, SWCC members are constantly training on their respective weapons systems and completing many of the same schools at the SEALs that they so closely support.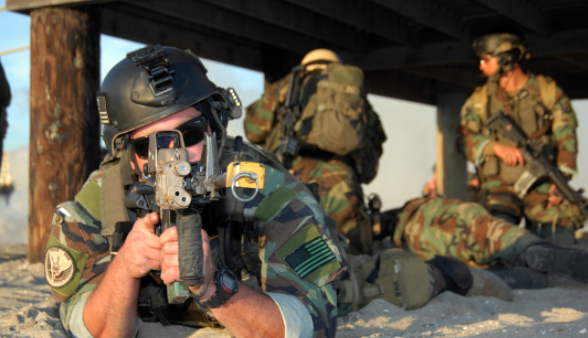 Regardless of which conflict they find themselves a part of, however, they remain loyal to their country and community. The video below speaks to just a few men to find out why they continue to do such an intense job day in and day out.
Check out the video below and learn a little about what drives the warriors of SWCC:
[revad2]