On Thursday, the Washington Post reported that a North Korea propaganda outlet released a new video featuring the White House and U.S. aircraft carriers marked by crosshairs while declaring "the enemy to be destroyed is in our sights." The almost three minute long video was released on the North Korean propaganda website, Meari (Echo). The video was released as tensions continue to grow between the North and the United States, along with U.S. allies.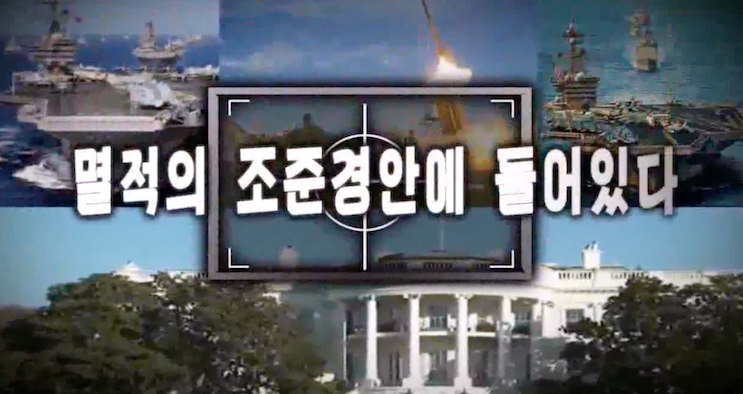 The aircraft carriers are shown blowing into flames with the caption, "When the enemy takes the first step towards provocation and invasion," as translated by the Washington Post.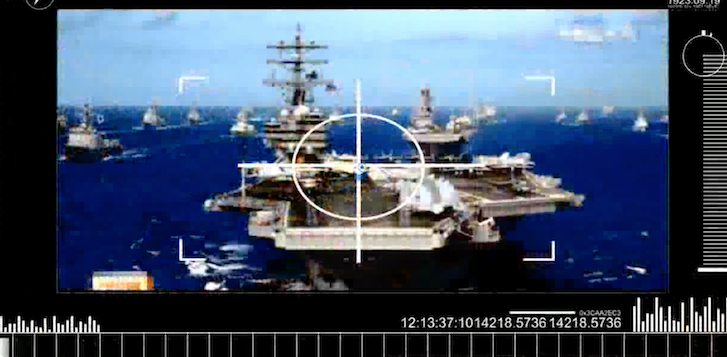 Soldiers can be seen in the crosshairs as well.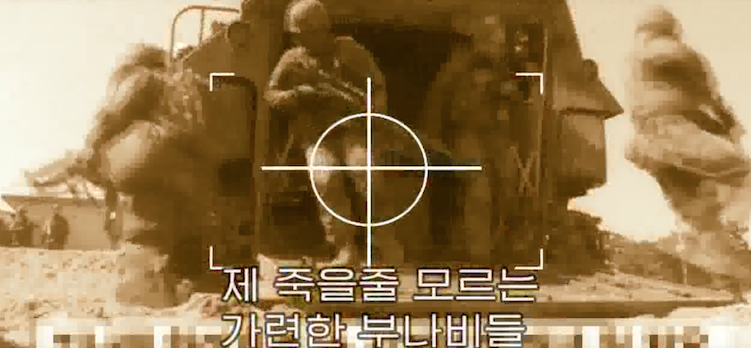 The video also features clips of a recent ballistics test where North Korea launched four missiles at the same time. "We will show you what a strong country that leads the world in nuclear and missile technology is capable of," the caption below the missiles reads, as translated by the Washington Post.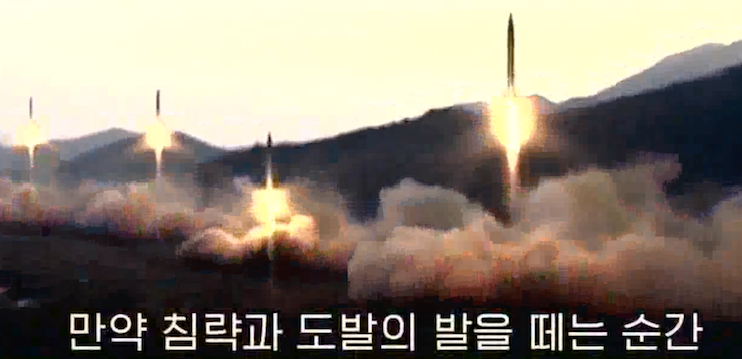 An aircraft carrier can be seen below directly in the middle of a focused crosshair.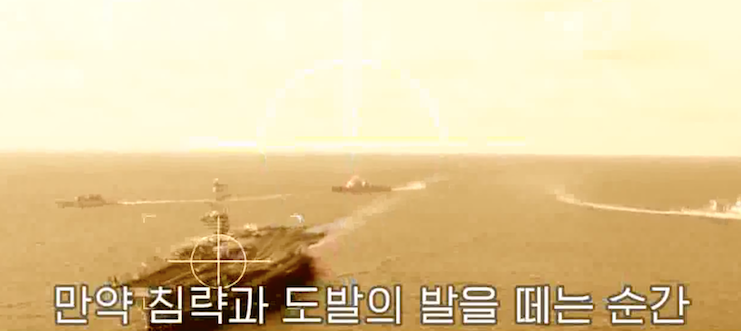 You can watch the North Korea's latest propaganda video, courtesy of the Washington Post, below:
In recent weeks, North Korea celebrated the 105th anniversary of its founder's birth, as well as the 85th anniversary of the country's military.
The latest video is nothing new from the dictatorial hermit nation. During the celebration of the late Kim Il Sung's 105th birthday, North Korea held a musical performance and featuring a video that simulated a missile attack that engulfs a U.S. city.
Before that, the North Korean state-run propaganda site, Uriminzokkiri, uploaded a video to their YouTube page simulating a U.S. aircraft carrier being blown up.
[revad2]