(VIDEO) Marine Fleet Anti-Terrorism Security Teams Train To Recapture Embassies
Fleet Anti-Terrorism Security Teams, otherwise known as FAST, are composed of Infantry Marines who have completed the Basic Security Guard course in Chesapeake, Virginia, and attained the military occupational specialty of 8152. These Marines complete a number of specialty courses in order to enhance their overall capabilities, such as Advanced Urban Combat course, among many others. This training assists FAST in its overall mission to protect United States Embassies and strategic assets overseas.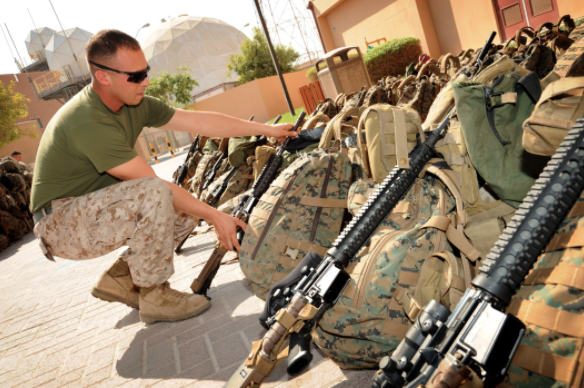 Three FAST companies make up Marine Corps Security Force Regiment and one training company. Alpha, Bravo, and Charlie FAST are all located in the Hampton Roads, Virginia area, and train throughout the eastern peninsula. Deployed, however, they each take a geographic location and area of responsibility in which they assist if needed. Alpha company is stationed in Rota, Spain, Bravo Company deploys to Japan, and Charlie company deploys to Bahrain.
The video below showcases some of the training that these Marines do in order to better prepare themselves for the rigors of non-lethal riot control and embassy security. Around the globe, these Marines stand ready to protect American Ambassadors and civilians in dangerous situations, living up to their motto of "anytime, anyplace."
Check out the video to see a bit more of what it takes to be a FAST Marine:
[revad2]