Making the decision to join the service is undoubtedly a huge move to make. Furthermore, making the decision to attempt to become a United States Marine is among one of the toughest. A new U.S. Marine recruit will attend basic training at one of the Corps' two locations in San Diego, California or Parris Island, South Carolina. The training for Marine hopefuls is close to 13 weeks and tests each individual on mental and physical toughness, as well as Marine Corps history, traditions, and way of life.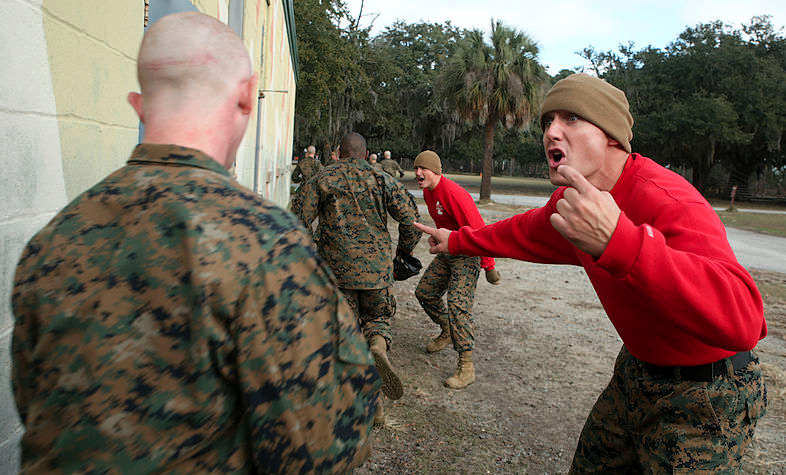 Of course, you would be hard pressed to find any Marine, active or veteran, that cannot remember their first moments on the yellow footsteps at either of the two Marine Corps Recruit Depots (MCRD). Every moment in training is accounted for, and Drill Instructors stay with the recruits around the clock to oversee everything from the meals they eat to the way they conduct their own personal hygiene.
The basics are taught to these young recruits from day one, and each young man and woman are given a card that reaffirms the Marine Corps motto of "Honor, Courage, Commitment." While the training may be tough, Drill Instructors are there every step of the way to guide, mentor and evaluate the training that each recruit conducts.
Check out the video below for the first installment of making a Marine through the eyes of a Marine Corps Drill Instructor: