Army divers are utilized for a plethora of missions and training, which requires them to be knowledgeable and physically able to carry out the many rigors of safe diving.  To qualify to become an Army diver, you must first be screened by medical staff to ensure you are physically capable enough to progress through diver training. Once you have successfully completed the medical evaluations, soldiers will begin their training, which consists of two parts. In the first phase, they will study basic water skills among many other things in Fort Leonardwood, Missouri.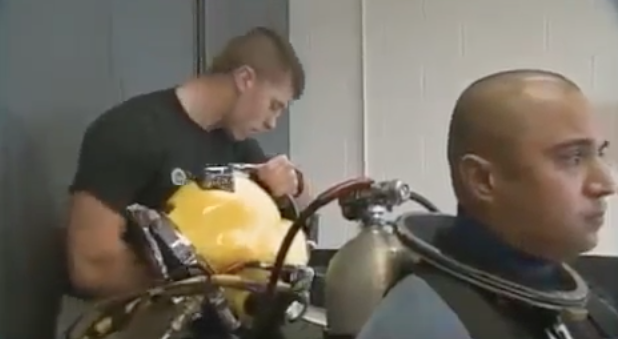 In the second phase,  soldiers will travel to Panama City Beach, Florida, where they will train for an additional 26 weeks in scuba diving, underwater welding, recovery, diver support, and many other things that are necessary to divers, like basic demolition, and of course, safety. Soldiers will work day or night once they have graduated in various recovery or demolition jobs, alongside divers from various other branches.
The school and training, of course, is very stringent, and each and every single phase and test must be passed, or the soldier will be assigned to a separate military occupational specialty or MOS.
Check out the video for yourself below:
[revad2]