(VIDEO) Learn What It's Like To Eat On Board A U.S. Navy Ship
It's not always fun, but at least the food is good!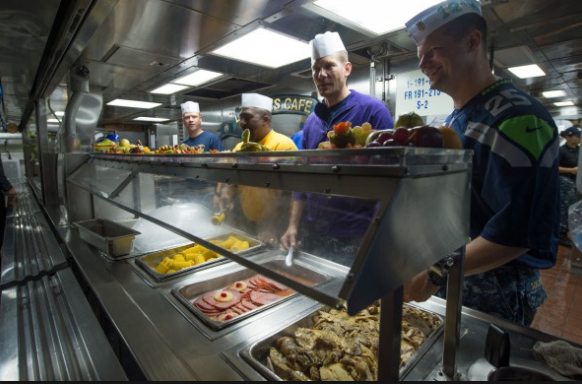 It's a hard job trying to feed a ship full of Marines and sailors three times a day, but Marine and Navy cooks get the job done. Not only do they get it done, but they get it done well.
Life aboard a large ship is never easy, and one of the few simple pleasures that people can look forward to are port calls and chow times. Cooking for that many people so regularly can be tough since it is easy to criticize something when it is all you have, but they still find a way to make the food worth the wait.
Of course, cooking on a ship has gotten much better than it was in the past, and cooks now are able to bring a variety of specialized foods to cook when they are at sea. Mess officers plan out menus way in advance to a deployment, to ensure they not only have the proper amount of food but also to train everyone on how to prepare it as well.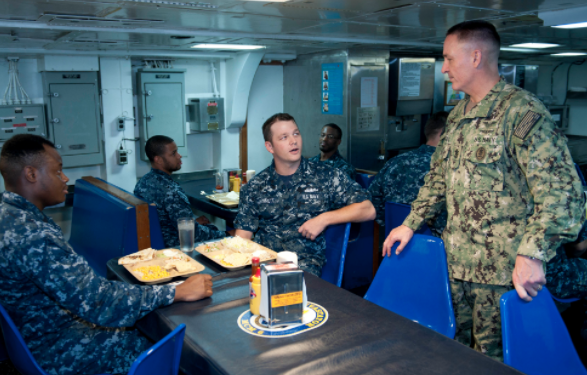 Overall, despite the sometimes long lines and cramped dining conditions, the cooks and chefs from the Marines and Navy do their best to ensure the food served is top quality.
Check out the video for a glimpse of day to day life below: