Working as a liaison for mortuary affairs is an honor, to say the least. Being the one to prepare the uniforms for the fallen men and women who have served our country is not a job that can be taken likely, or that comes easy.
"It's a big thing here, are uniforms," says Lance Corporal Landon Beaty. "I always promise families every time they come in here, that your son or your daughter will look the best they have ever looked in their dress blues when they leave here."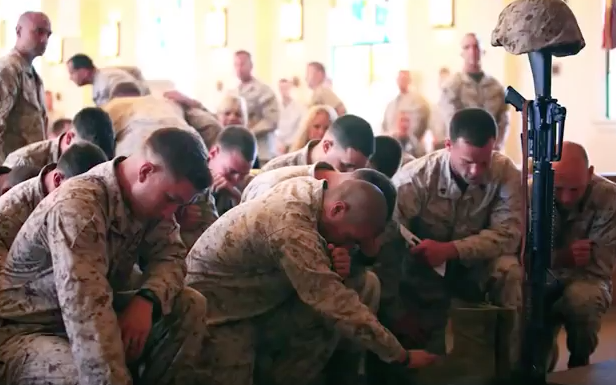 The job requires members from each service branch to be responsible for putting together and dressing the service member for their funeral. This honor must be dealt with the highest care, for often times their work is the last way many family members will view a son or daughter, husband or wife. Each item must be placed perfectly on the uniform, and care must be taken to ensure that everything is polished and looking the best it possibly can for the family of the deceased.
It's the small things like taking the time to ensure each service member is properly dressed before a funeral that makes all the difference to the families of the fallen, and it could not be done without the help of mortuary affairs.
Watch the video below to learn more:
[revad2]