The Pentagon says a pair of F-22 Raptor aircraft intercepted two Russian bombers in international airspace near Alaska's borders Monday.
Two Russian Tu-95 "Bear" bombers flew within 100 miles of Alaska's Kodiak Island, roughly 280 miles southwest of Elmendorf Air Force Base.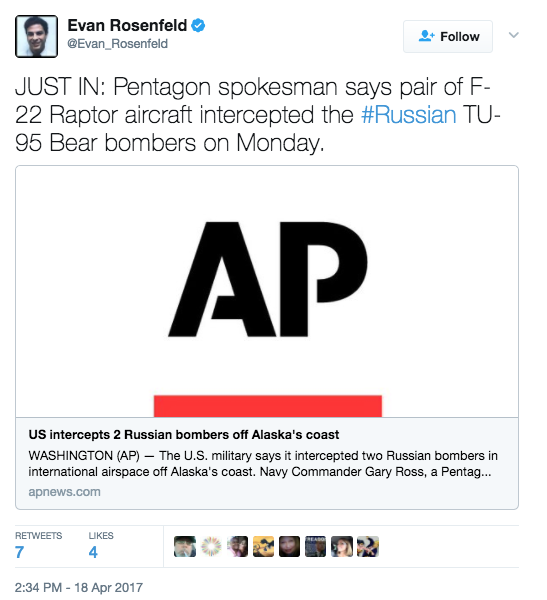 The U.S. Air Force F-22's flew alongside the bombers for 12 minutes before reversing course and heading back to eastern Russia.
Navy Commander Gary Ross, a Pentagon spokesman, described the intercept as "safe and professional," as quoted by the Associated Press.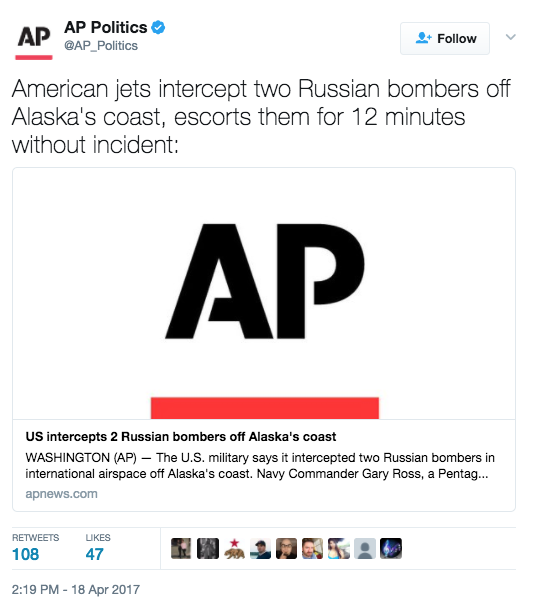 The intercept comes amid high tensions between Russia and the United States. Earlier this month, Secretary of State Rex Tillerson said relations between both countries hit a "low point."
[revad2]