On April 9, David Dao, 69, a physician from Kentucky was dragged off a United Airlines flight at Chicago's O'Hare Airport on its way to Louisville.
While being dragged off by three Chicago Department of Aviation officers, Dao's head hit an armrest, leaving him bloodied. One of the three aviation officers has since been placed on leave.
Dao was chosen to be removed from the sold out flight as they tried to place four members of their own personnel on the flight.
The official response to the incident was:
"This is an upsetting event to all of us here at United. I apologize for having to re-accommodate these customers. Our team is moving with a sense of urgency to work with the authorities and conduct our own detailed review of what happened. We are also reaching out to this passenger to talk directly to him and further address and resolve this situation."
Check out some of the best internet reactions to the United Airlines incident: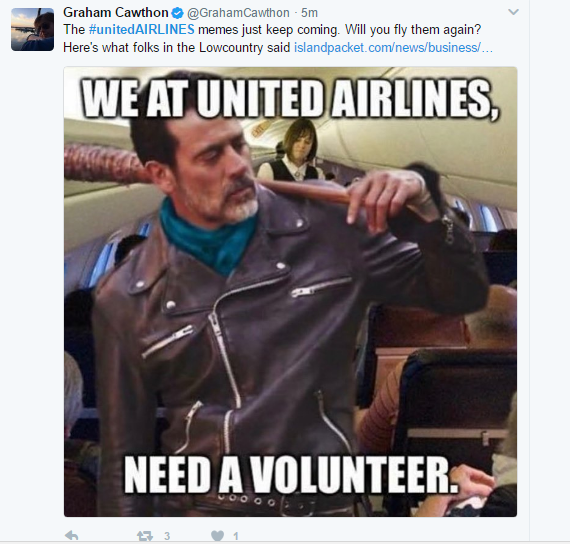 [revad2]