Retired Marine Corps Major Gen. and acting deputy commissioner of Customs and Border Protection, Randolph D. Alles, was named the next head of the U.S. Secret Service, the White House announced Tuesday.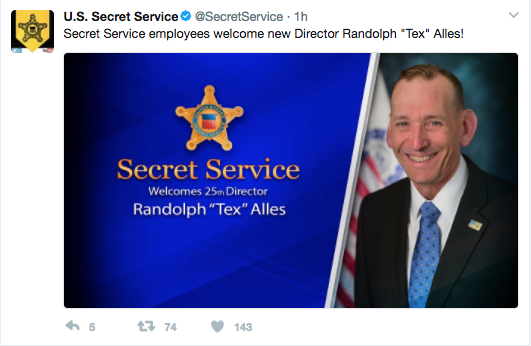 Alles served 35 years in the Marine Corps and retired in 2011, but joined Customs and Border Protection in 2012.
Secret Service Deputy Director William Callahan has been leading the Secret Service since March 4 when the previous director, Joseph Clancy, retired.
The president must give the final approval, but the position does not require Senate confirmation.
Alles is tasked with rebuilding the Secret Service as it has faced a series of controversies and security challenges.
One of the biggest security challenges he faces is the investigation into the incident that occured March 10. A California man scaled White House fences on the White House grounds and was not detected until 17 minutes later. It wasn't until he got only a few steps from the White House that he was apprehended. President Trump was in the White House at the time of the incident. Two uniformed Secret Service officers who were on duty at the time were fired and protocols were updated as a result.
In late March, a laptop with highly sensitive information about Trump Tower was stolen from a Secret Service agent's car.
There have been calls for an outsider to head the Secret Service as the agency struggles with a high attrition state and security challenges.
[revad2]