In a new fierce tell-all about the war in Afghanistan, former Army Captain Roger Hill boldly reveals that the deaths of 2 U.S. soldiers and 30 combat wounded were the direct cause of embedded Taliban spies working as interpreters on U.S. bases. In his new book, Dog Company: A True Story of American Soldiers Abandoned by Their High Command, Capt. Hill makes the brave decision to expose the truth that military bureaucrats abandoned his men to push a political agenda which subsequently resulted in tremendous loss of life. Captain Hill does a brilliant job telling the story that the United States Army, which he still loves dearly, doesn't want you to hear.
Coauthored by New York Times best-selling author Lynn Vincent, who herself is a U.S. Navy veteran and served in Operations Desert Shield and Desert Storm, the book weaves a tale that intertwines love of country and the frustration of abandonment by a command that should have dedicated every resource to keep his men alive.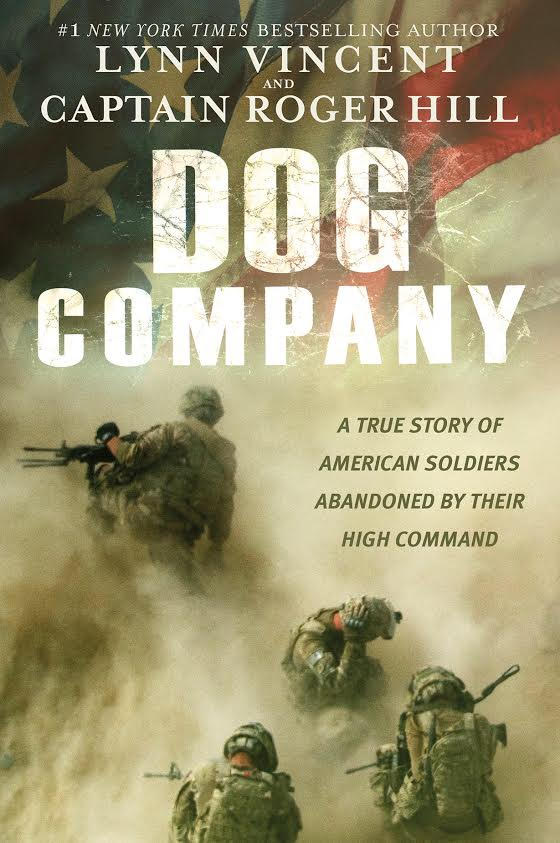 The book is set in the violent and tumultuous region of Wardak, Afghanistan in 2008. Capt. Roger Hill had tasked himself with one main mission: keep the men of Dog Company alive. What subsequently followed, would leave a good man and brilliant leader disregarding aged rules in order to fight a pervasive insider threat.
"It was liberating to tell my side of the story, not just for me, but for everyone," Capt. Hill told American Military News. "After all these years of working on the book, I became a sort of vocal point for all these incidents."
Capt. Hill joined Dog Company, 1-506th, in 2007 as an infantry commander in the storied 101st Airborne. The 506th Infantry Regiment rose to fame during the Second World War, and had seen action at the infamous Operation Market Garden and Bastogne. Tales from the unit's rich history were famously chronicled in the series "Band of Brothers."
What Capt. Hill found when he joined Dog Company prior to their infamous Afghanistan deployment, was a group of combat hardened warriors, perhaps ready for the battles ahead, but unpolished in garrison. Dog Company was one of four companies that together formed the 1st battalion of the 506th Infantry Regiment. Hill recounts how together with First Sergeant Tommy Scott, they whipped Dog Company into an image he believed mirrored its former glories, and along the way, formed a brotherhood among his men that would influence his combat decisions in the battles to come.
Hill's passion for his unit is evident throughout the book. Capt. Hill describes how excruciatingly hard he took each death in the company. With each letter he wrote to a wife or child of a soldier he found himself taking personal blame for the inability to keep his men safe and alive.
Hill also describes his deep embitterment towards his direct commander who seemed anything but empathetic to the deaths of the men he had grown to call brothers, and found himself at odds with his battalion command, who seemingly showed little remorse for continuing to put them in harms way. He racked his brain to find answers, knowing he was doing everything in his power to ensure the men's safety.
Hill brings the readers through the subsequent saga of Army Counter Intelligence alerting him that spies had infiltrated and embedded themselves among the foreign nationals on the base. His frustration began to grow as he realized he was hunting for the perpetrators that the bureaucratic and political arm of the military were allowing to return to the battlefield time and time again and kill his men. He was now faced with the dilemma of following the Army's stringent rules on prisoner interrogations or taking matters into his own hands to ensure the lives of his men and the future of Dog Company.
In a move that was inspired purely by the deep seated love of the men who fought for him, Hill chose to damn the rules and do whatever was necessary to bring home as many men as possible. He began to interrogate the spies and foreign nationals in order to find how many fighters had been put back into circulation to ensure the threat to not only him and his men, but to future soldiers deployed in his area of operations.
However, Hill's heroic actions weren't seen as honorable. He was essentially crucified by a command that he claims cared little about the situation to begin with and Hill was charged for breaking the rules under the UCMJ (Uniform Code Of Military Justice). Capt. Hill was prosecuted and given a less than honorable discharge, unbefitting a man who so valiantly served his country and saved the lives of countless men.
"Increasingly, our soldiers are victimized by a scandalous in-theatre military justice system that rewards treachery and punishes heroism," said Vincent. "These abuses have caused our troops to hesitate in combat, and sometimes even disobey direct orders to fire on the enemy, for fear of being prosecuted like Roger, Tommy, and hundreds of others. American soldiers are being maimed and killed, drummed out of the military, and even going to prison because of rules of engagement that, insanely, favor our enemies. This has to stop."
"It's hard to write a story like this," Capt. Hill said, "especially when it paints the government and the military in a bad light. I hated that it did that, but I knew it was a story that had to be told. Not only for me, but most of all for all the men I served with."
Capt. Hill told American Military News that he hopes the book helps young officers and leaders on the battlefield some "breathing room" and starts a national discussion on war.
"I hope this book gives them much needed breathing room," Capt. Hill said. "I hope it reaches our nation's leaders and allows them to reevaluate the way we fight major conflicts, and opens up a national dialogue." 
The story has been told countless times by Capt. Roger Hill and others close to the situation since his discharge from the Army. Hill continues to tell the story not only as a way to clear his good name, but to make the public ask themselves if we can still win on the battlefield with the fingers of bureaucrats consistently meddling in the affairs of war.
You can purchase a copy of Dog Company: A True Story of American Soldiers Abandoned by Their High Command on Amazon.
[revad2]