Comedian, Actor and U.S. Navy Veteran Don Rickles died at the age of 90 at his Los Angeles home, his publicist Paul Shefrin confirmed Thursday. According to Fox News, the cause of his death was kidney failure. Rickles, known as the king of insult comedy, was also a seaman who served in World War II.
While in the Navy, Rickles was on the motor torpedo boat tender USS Cyrene as a seaman first class. In 1946, he was honorably discharged.
Rickles was best known for his brilliantly offensive comedy. From The New York Times:
For more than half a century, on nightclub stages, in concert halls and on television, Mr. Rickles made outrageously derisive comments about people's looks, their ethnicity, their spouses, their sexual orientation, their jobs or anything else he could think of. He didn't discriminate: His incendiary unpleasantries were aimed at the biggest stars in show business (Frank Sinatra was a favorite target) and at ordinary paying customers.
Don Rickles last tweeted from his personal Twitter account in March to celebrate his 52nd wedding anniversary with his wife, Barbara.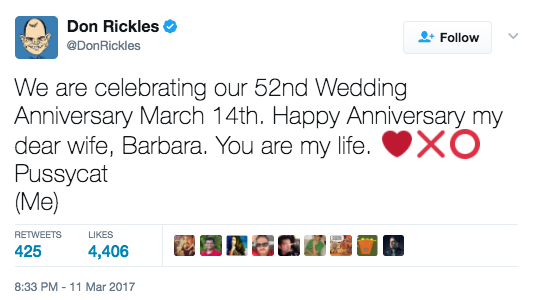 "We are celebrating our 52nd Wedding Anniversary March 14th. Happy Anniversary my dear wife, Barbara. You are my life," he tweeted and signed it "Pussycat (Me)."
Friends of the comedian made statements about his passing: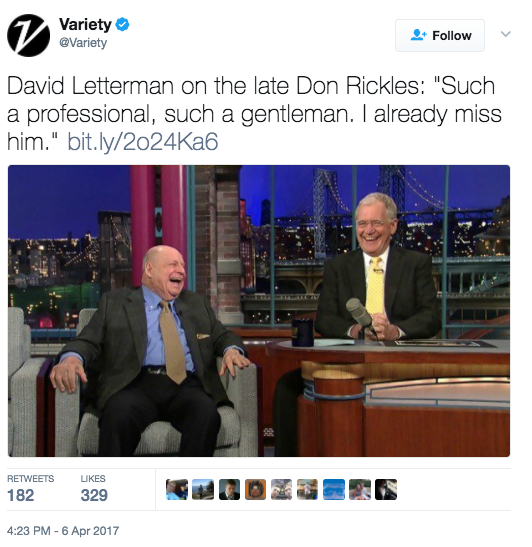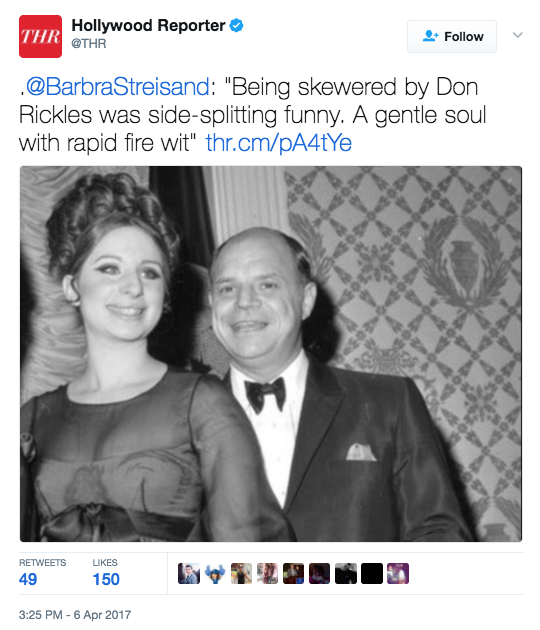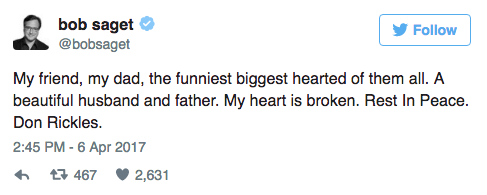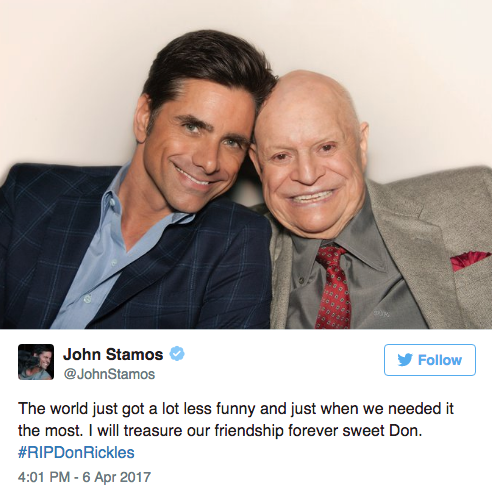 [revad2]