This is a breaking story, we will continue to provide updates. 
[UPDATE] 12:55 PM EST – Police launched a manhunt looking for the suspect responsible for ramming the truck into the side of the Ahlens store. Authorities imposed sweeping security measures and shut down streets and the transit system.
Rose-Marie Hertzman, a spokeswoman for the Swedish brewery company Spendrups said the truck used in the attack was stolen from the company a half hour before it struck the department store.
[UPDATE] 10:35 AM EST – There are new reports of an active shooter at Stockholm's Central Station.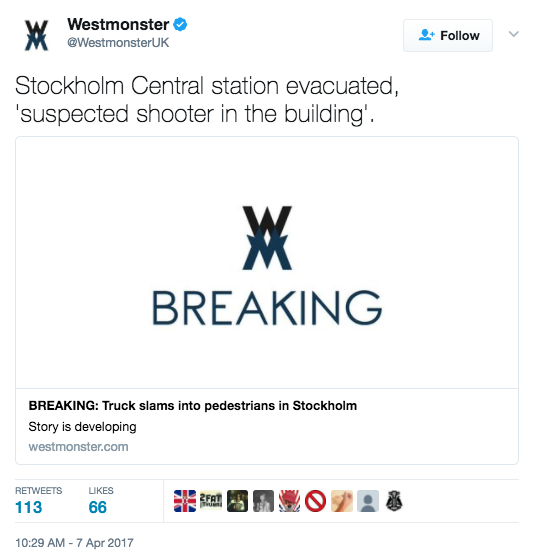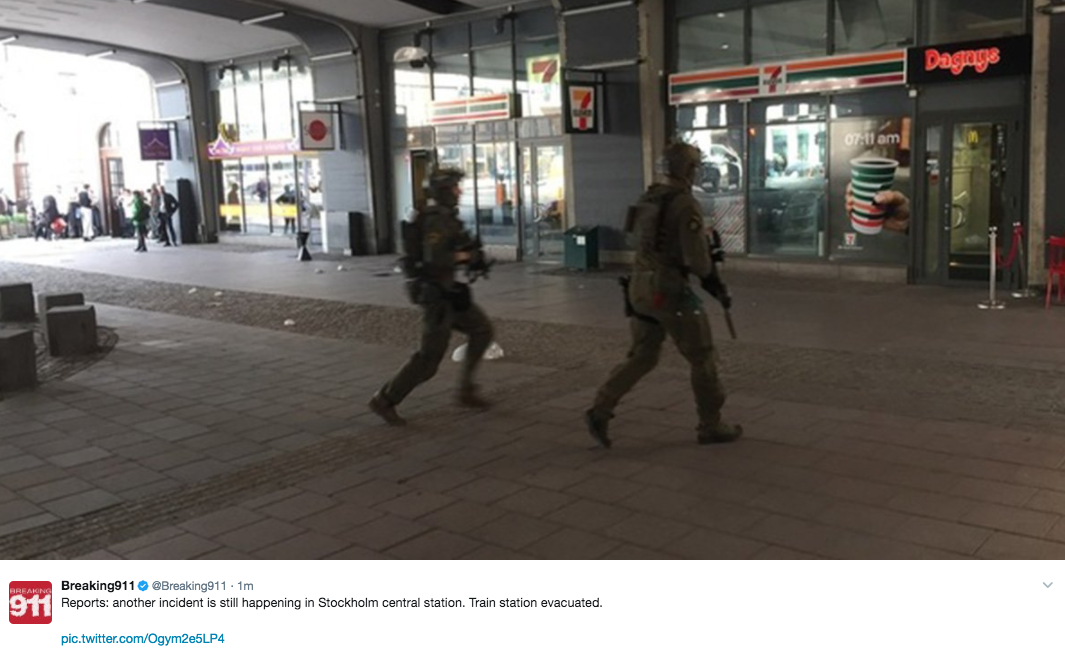 [UPDATE] 10:25 AM EST – There are reports that one suspect has been detained in connection with the terror attack.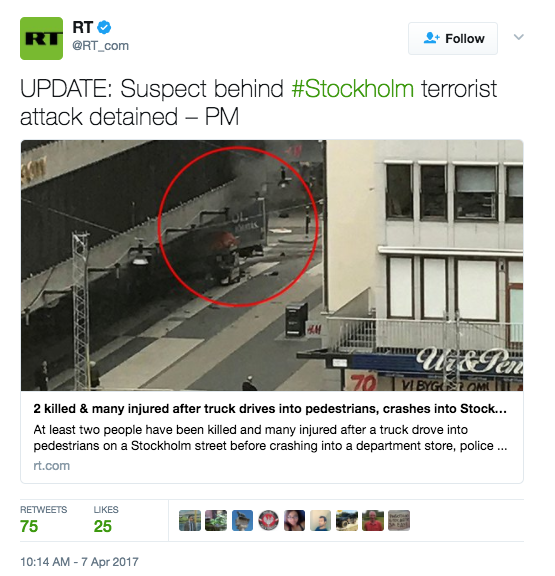 [UPDATE] 10:00 AM EST – Swedish Prime Minister Stefan Lofven said everything about the incident indicates it was "a terror attack."
[UPDATE] 9:55 AM EST – Reports emerge of shots fired in other areas of Stockholm.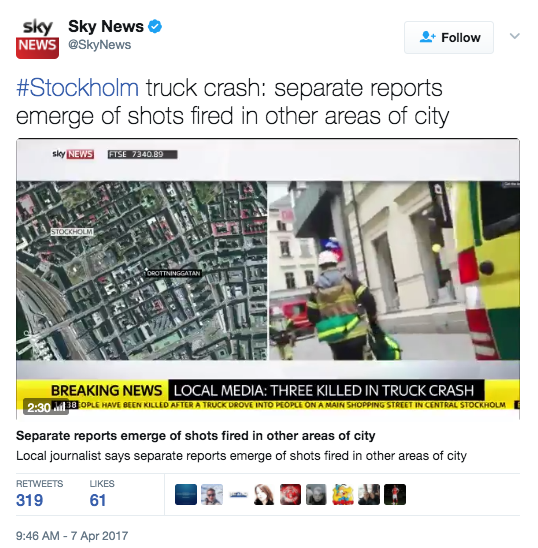 A picture of the truck crashed into the side of the department store surfaces: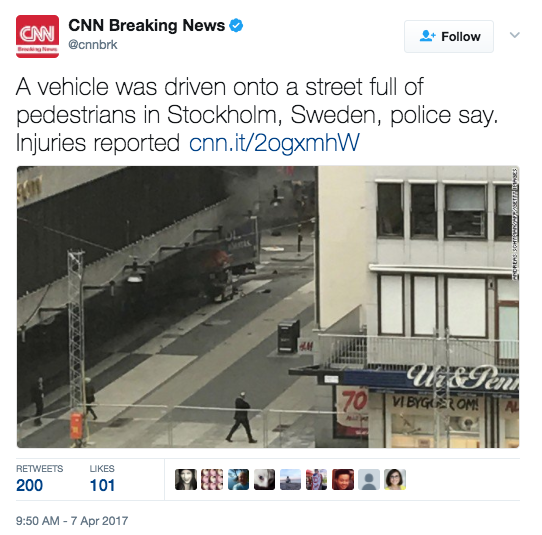 [Original Report]
A vehicle reportedly rammed into a crowd of pedestrians in Stockholm, Sweden; killing at least three people and injuring several more, Fox News reported.
Swedish broadcaster SVT said shots were fired and people were seen fleeing the scene.
Police said multiple people have been injured after a truck drove into crowds of people in Drottninggatan, a shopping street in Stockholm. Police spokeswoman Towe Hagg could not confirm the amount of deaths.
Fox News reported that the vehicle crashed into a department store.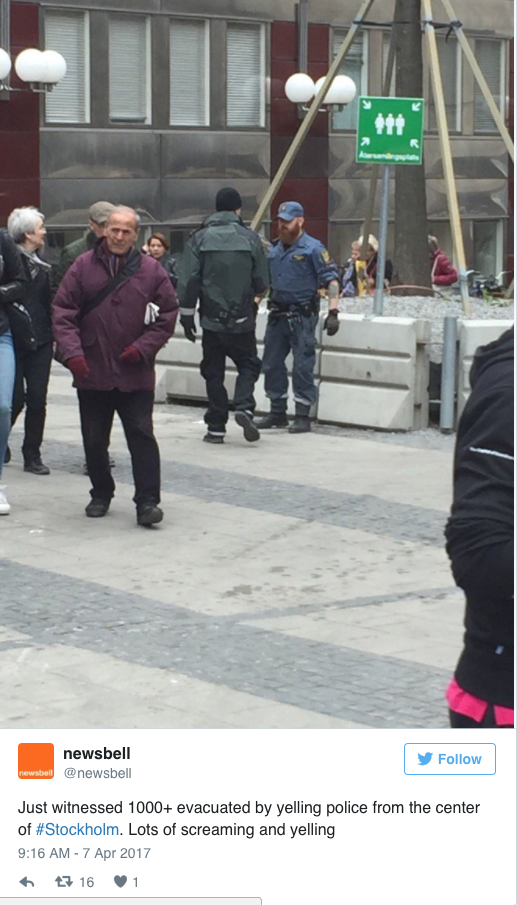 [revad2]