[UPDATE] 3:00 PM EST – The death toll is now at 43 with over 100 injured between the two bombings. Video footage has also been released that allegedly shows the suicide bomber in the Alexandria attack the moment the explosive device was detonated.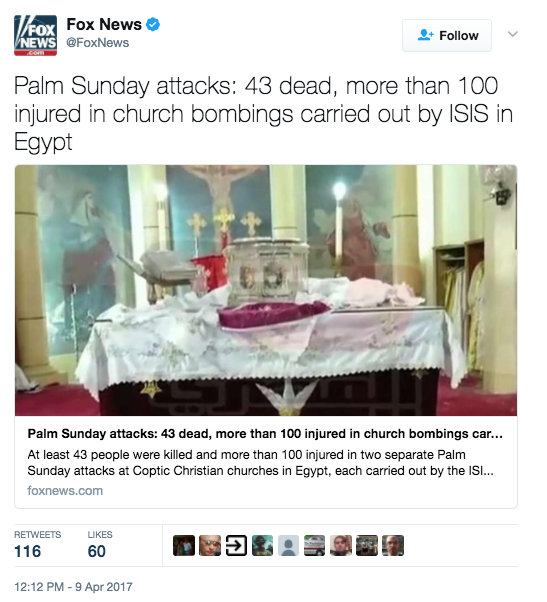 Two separate church bombings in Egypt left over 36 dead and over 100 more injured during Palm Sunday prayer services. ISIS has claimed responsibility for both deadly attacks.
This is a breaking story, we will continue to provide updates. 
During a Palm Sunday service at a Coptic Christian Church in the northern city of Tanta, an explosive device placed under a seat in the prayer hall detonated, killing 25 and wounding dozens more. A second blast occurred in the city of Alexandria outside of the Saint Mark's Coptic Orthodox Cathedral. The explosion in Alexandria was caused by a suicide bomber who killed at least 11 and wounded another 35.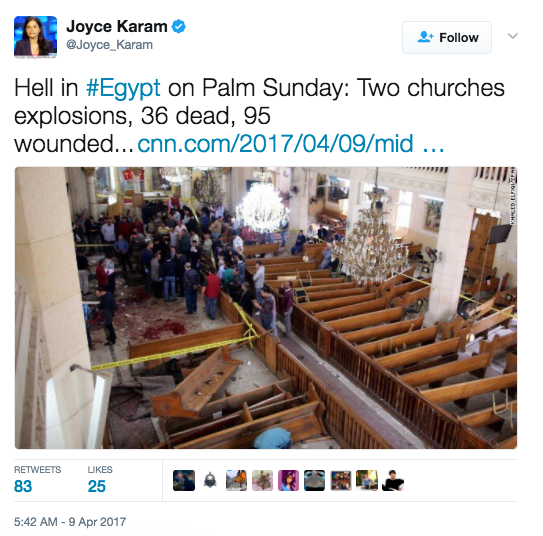 ISIS claimed responsibility for the attacks.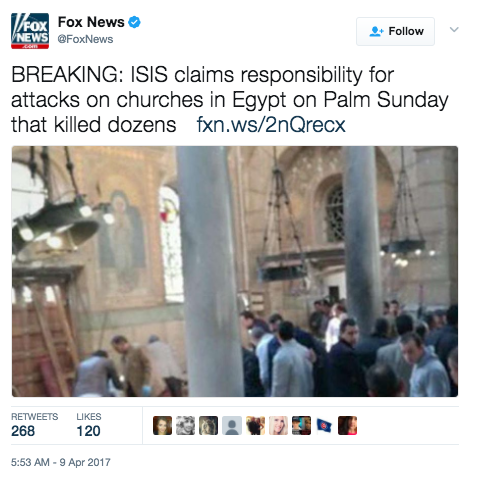 [WARNING]  The videos below feature graphic content:
Palm Sunday is the Sunday one week before Easter and is the beginning of Holy Week for Christians.
[revad2]