This is a breaking story, we will continue to provide updates.
[Update] 5:00 PM – The death toll has risen to 11. Authorities say the bomb on the subway car was the work of a suicide bomber. Police are still looking for the suspect who left a second undetonated bomb at the station.
Russian President Vladimir Putin laid flowers for the victims at the bomb site.
[Update] 1:00 PM EST – The first images of the suspect have been released.
On Monday, deadly blasts hit a St. Petersburg metro station in Russia killing at least 10 and injuring more than 50 others. What is known so far:
At least 10 dead, and more than 50 injured.
Two subway cars blew up in the blasts.
Senior Russian official is calling it terror.
St. Petersburg Metro is shut down.
Putin said all possible causes, including terror, are being considered.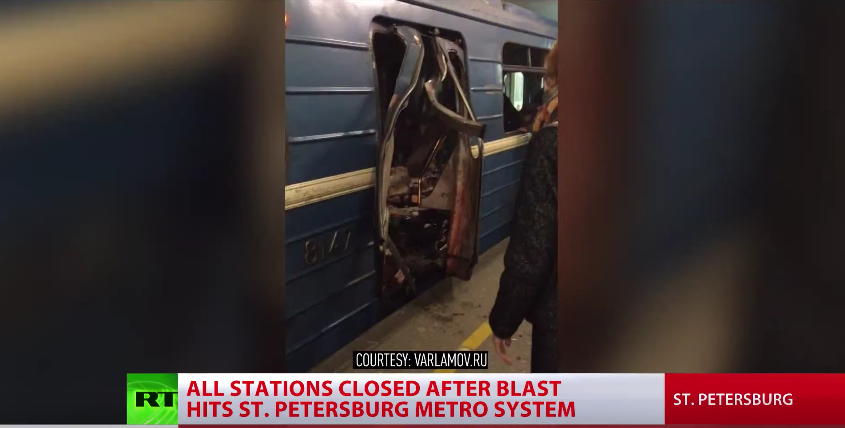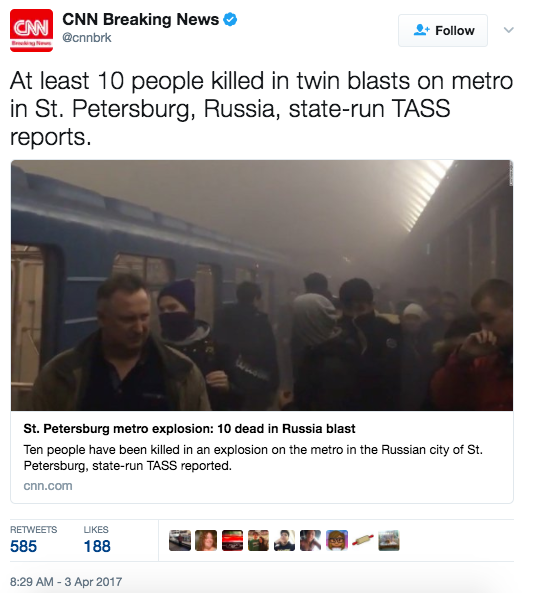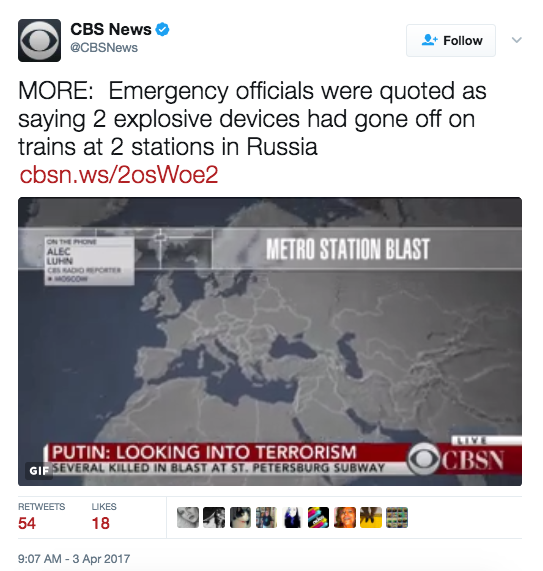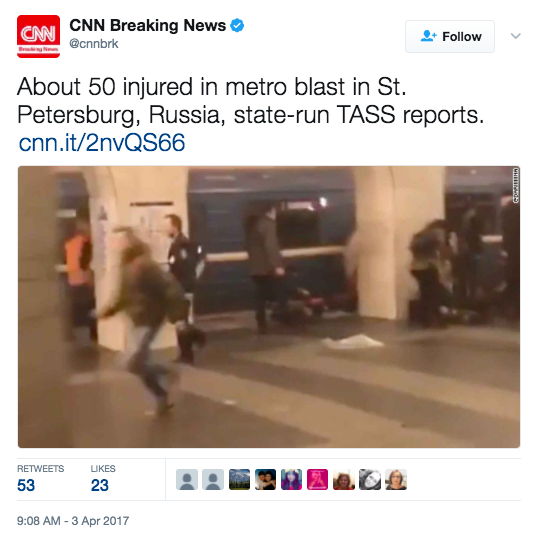 [revad2]