If you find yourself in need of an adventure, Alpha Outpost is a great place to start to get the tools you need. As veteran owned company, Alpha Outpost ships out monthly boxes filled with gear and instructions focused towards helping you survive the outdoors. Simply having the right tools may encourage you to get out of your home and go explore, and for the seasoned outdoorsman, you'll find the products are high quality and often feature the top name brands. After a review of five boxes, here is what is the most consistent throughout them.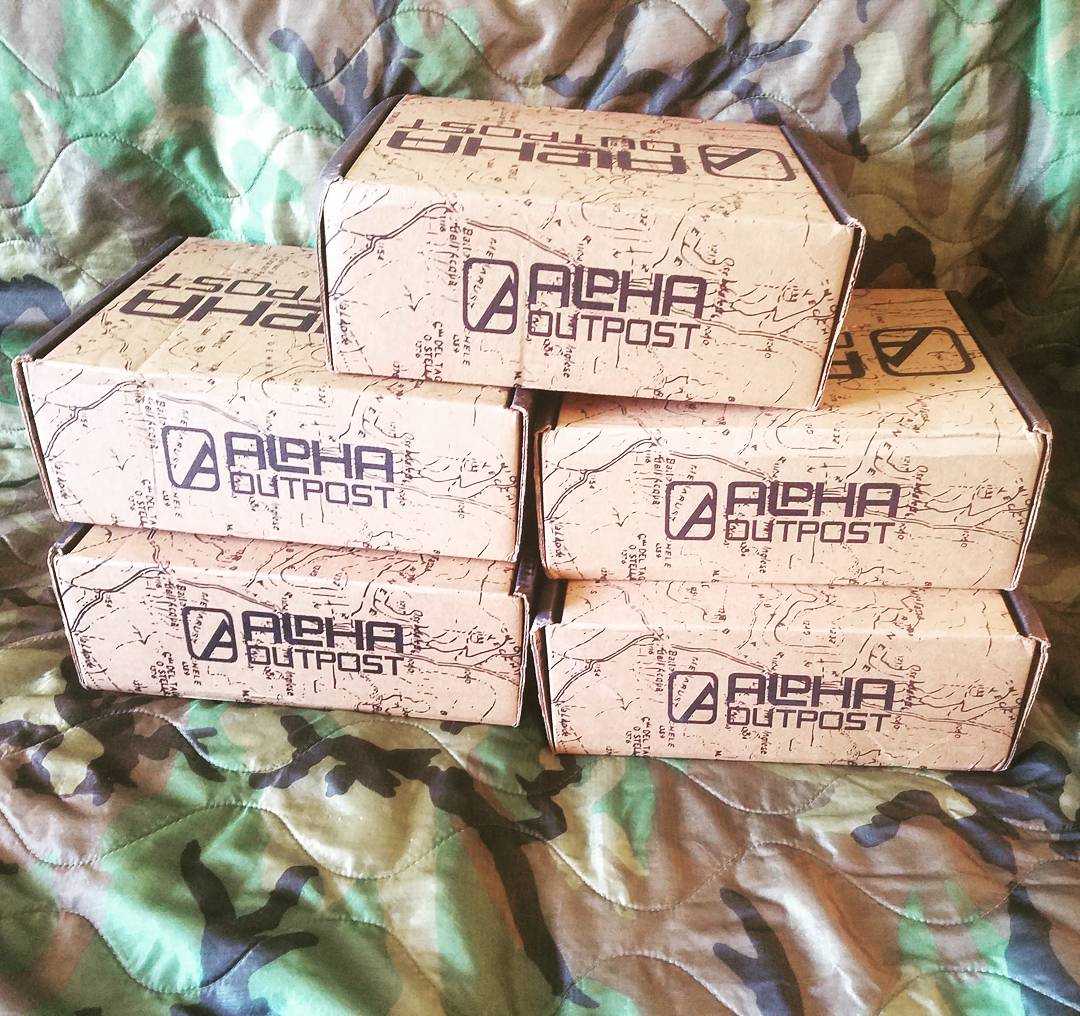 1. Usefulness.
Every box contained instructions and situations on how to maximize your effectiveness in using each tool included. Their philosophy is: "Let no man say, 'had I only had the tools and training…'"
Each box was tailored to accommodate a different scenario and relieved concerns about each box being a repetition of the same thing every month. The Gun Tool included in the Range Box was previously awarded title of "Gear of the Year" by American Hunter Magazine. For anyone who may have many aftermarket modifications to their weapons, this is incredibly useful.
If you're a backpacker, you know that size and usefulness of everything you pack is essential. Quite a few items in this box would come in handy. The SOL Emergency Bivy, for example, which has been endorsed by the American Red Cross, would be great to have if you find yourself on any extreme sport adventures.
Check out the link below to see for yourself what they have shipped in past boxes. While you're there, check out the blogs and training articles they have free of charge:
https://www.alphaoutpost.com/past-boxes/
2. Quality and cost.
With value boxes, a lot of time you find an abundance of knock off brands as a filler. However, with Alpha Post this was not the case.
While knock off brands are not always a bad thing, it was a pleasant surprise to find the box was filled with trustworthy brands that many know and love. Such brands included SOG, PRIMUS, SOL, HotHands, Grunt Style, and Counterstrike Coffee.
The SOG Spirit knife, which was included in the Predator box, retails for $51 on the SOG website. The price of the Predator box was only $39.99. The total sum of the items included was well over $100.
3. Challenges.
In the boxes and online, you'll find some cool challenges geared towards each specific box that you are encouraged to film and share on social media. Watching other people try their hands at these challenges was pretty awesome.  The challenges come in various degrees of difficulty and creativity.
Overall, the Alpha Outpost boxes were a pleasant surprise. Each box came with a velcro patch with the name of the box. Undoubtedly, this gear could be very useful while on a variety of adventures, and they also make a great gift for that veteran, military enthusiast or current service member.
Let us know which product or products you would like us to review next at [email protected].
[revad2]