Watch The U.S. Army "Screaming Eagles" Disembark From Black Hawk Helicopters During An Aerial Assault Training Exercise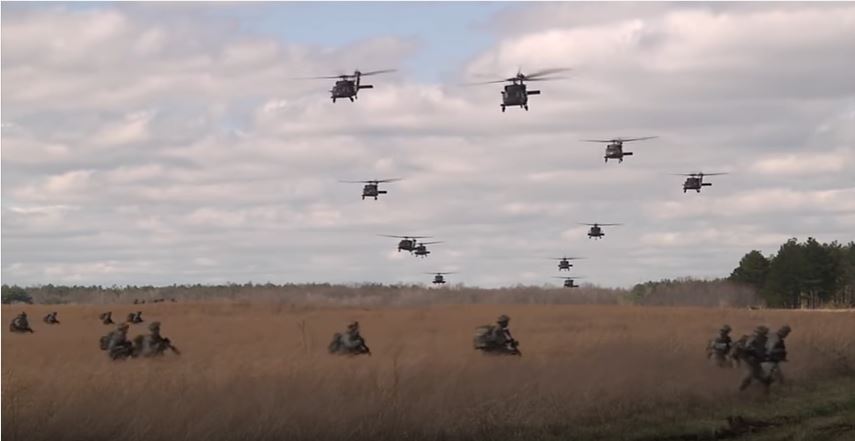 Aerial assault exercise.
The 101st Airborne Division has a nearly century-long history. Nicknamed the "Screaming Eagles," they are an elite modular specialized light infantry division of the U.S. Army trained for air assault operations. It is the most potent and the most tactically mobile of the U.S. Army's divisions. Normally referred to as "the tip of the spear," the sight of these U.S. Army paratroopers dropping from the sky is what anyone would picture when 101st Airborne Division soldiers are involved.
However, jumping from airplanes at 12,000 feet above the ground at an airspeed of about 150 MPH isn't the only way on which paratroopers from the 101st Airborne Division get deployed. In this video, scores of Sikorsky UH-60 Black Hawk helicopters deliver the "Screaming Eagles" in a tactical aerial assault formation training, showing the ability and versatility of U.S. troops to get the battlefield anywhere by any means available.
Check it out:
[revad2]