There is no better combination of all six Marine Aviation functions than a Marine Huey Venom. It has been called a case study in Offensive Air Support, Assault Support, Command and Control, and Aerial Reconnaissance. The Marine utility helicopter of choice is truly a microcosm of Marine Aviation. With low-flying Vipers aimed at the streets and hovering Venoms covering rooftops, combat Marines are provided the close air support they need to engage enemies.
In this video, Marine Corps UH-1Y Venom door gunners (crew chiefs) fire the GAU-21 .50 Caliber machine gun and the GAU-17 minigun during a training mission at Chocolate Mountain Aerial Gunnery Range in California on April 2016.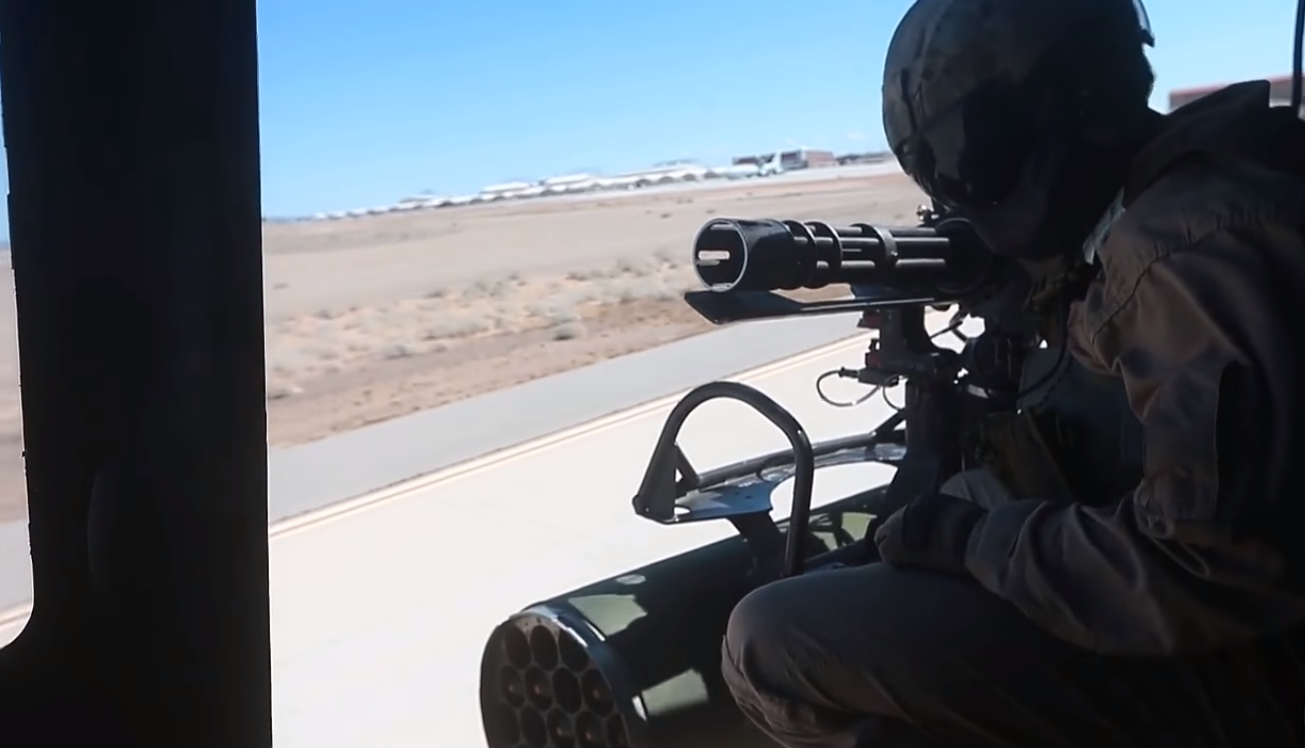 (Gung Ho Vids/YouTube)
It is important to understand the capacity of these two weapons that are being fired. The GAU-21 .50 Caliber machine gun is a single barrel rapid-fire machine gun that was elected by the U.S. Navy is 2004 because with a firepower range of 2000 meters, it is perfect for helicopter applications. Since then, the Department of Defense has authorized its use across all military branches, according to FN America.
Check it out!
The GAU-21 .50 Caliber machine gun fires 1,100 rounds per minute cyclic rate of fire and can be used with either electrical or hydraulic power sources. It has a short recoil operation with a capacity of 100-600 rd. It weighs around 81 pounds and has a barrel length of 36 inches.
According to Nav Weapons, "The M3M is a weapon system rather than just a machine gun. The system has three parts: The Machine Gun, the Medium Pintle Head (MPH) or "Soft Mount", and the Cradle, which is used to integrate the weapon into a particular aircraft or vehicle."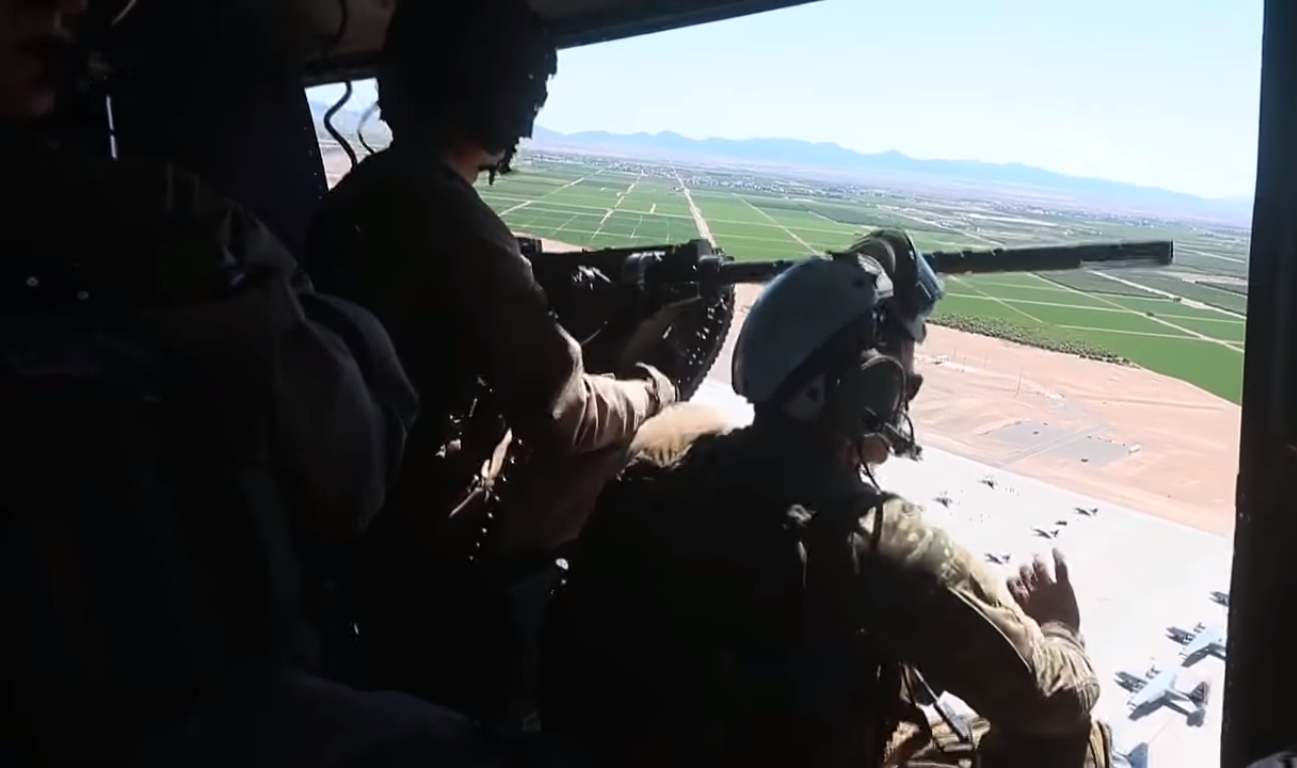 (Gung Ho Vids/YouTube)
The GAU-17 minigun is the Air Force and Navy's version of the Vietnam War-era M134 minigun product, which entered service in 1965. Considerably smaller than the GAU-21 .50 Caliber machine gun, the minigun weighs just 35 pounds. It has a rate of fire of 4,000 rpm. It is 31.5 inches in length and has a barrel length of almost 22 inches, according to the Military Factory.
As you can see in the video, both weapons are perfectly suited for use in the Huey Venom. The Marine door gunners are able to fire with precision from anywhere that the versatile Huey can take them. Low, high, fast, or slow, these weapons deliver a blistering punch with near perfect accuracy, each and every time.
God bless whoever is on the receiving end of these monsters. They are well respected weapons that serve all U.S. military branches and will continue to serve for years to come.