Watch An Iraqi Mortar Team Engage ISIS Fighters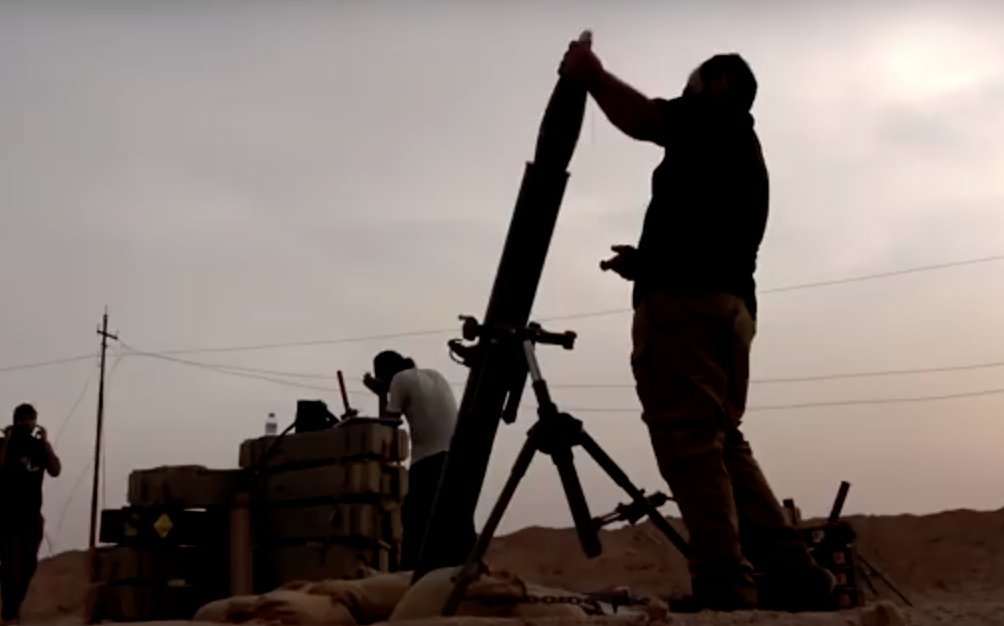 The fight against ISIS in Iraq has been a long and grueling one, and the Iraqis have taken the lead to push them out. Although the fighting has been bitter, they have had success, along with U.S. advisors, in repelling wave after wave of enemy assault as they fiercely fight their way through the city of Mosul.
In this video, we watch Iraqi Popular Mobilization Units (PMU) in direct action against the Islamic State. The PMU is an umbrella organization of over 40 separate Iraqi militias, created to combat ISIS in Mosul, Iraq. It also shows them coordinating their fires, and even using crew serve weapons to take the fight to the enemy.
Check it out:
[revad2]