(VIDEO) Epic Marine Vs. Army Boxing Match Gets Heated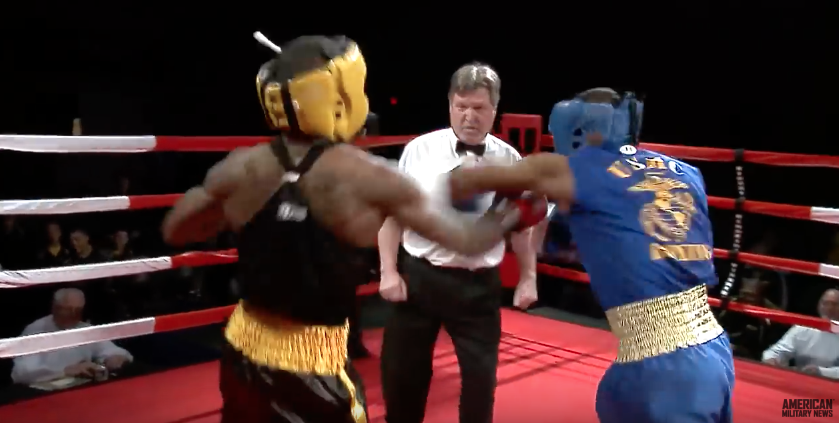 Lance Cpl. Johnathan Steele, fighting for the Marine Corps Boxing Team, faced off against boxer Spc. Sidney Williams at the widely acclaimed "Armed Forces Boxing Championships" held in Camp Pendleton, California. The match was anything but routine and, as Lance Cpl. Steele explained, "Fresh off the Van, he's talking smack. Go to the weigh-ins, talking smack. Then we get inside the ring, and he's laying on me!"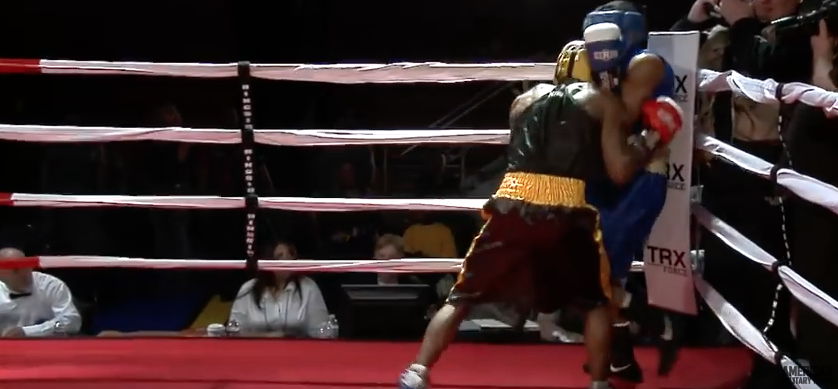 But the weigh-ins leading up to the fight were not the only place the smack talk occurred. It even boiled over on social media.
"You're going to a social network to talk trash about somebody, they don't even know me, you don't know me," Steele said. "But you're saying you're going to destroy the Marines, kill Marines. Thats the wrong thing to say right there!"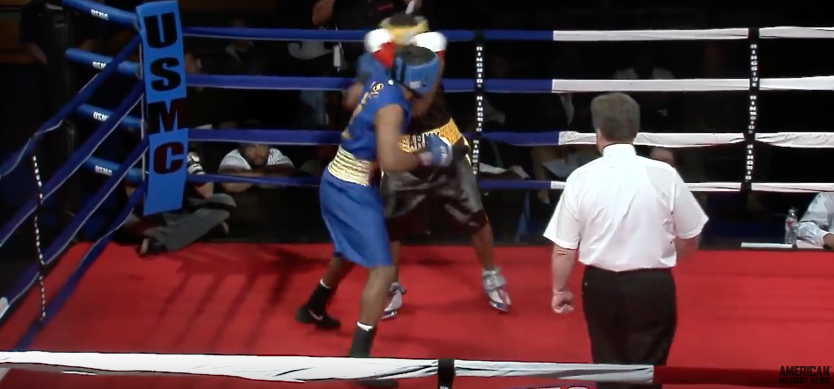 The Marine dropped bomb after bomb on the unsuspecting pugilist, and in the end, it was too much for the soldier to handle.
"You don't disrespect the Corps. I don't care if you're Army, I don't care if you're Navy, I don't care if you're Air Force. We're all brothers in the end, and we all fight the good fight," he said.
Check out the fight below: