Last week, Boston Celtics forward Jonas Jerebko joined 30 veterans an U.S. military service members for a yoga class as part of a program to support service members during their transition from active duty to civilian life. The program, called Scoring in Transition, was designed by the Celtics and Southern New Hampshire University and aims to help serve those who served our nation.
Yoga class is just one of the many events that the program provides. The series of events hosted by the Celtics and SNHU promote interview training, resume writing and job searching tips to help them excel in life after the military. The program is in its second year.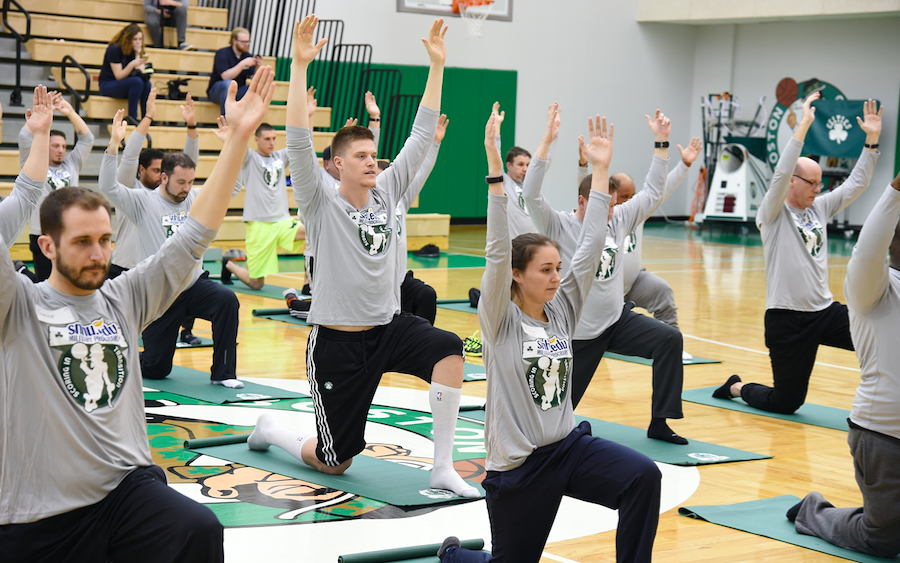 Yoga was the final course and was meant to help the military members, all of which are students at SHNU, be physically and mentally prepared for interviews at the upcoming Suits and Sneakers Hiring Event.
"Through the SNHU partnership, we are able to adequately prepare veterans for life beyond the military," Celtics forward Jonas Jerebko said. "Just like how I get ready for a game being prepared mentally and physically is half the battle."
Steve Thiel, the director of partnership marketing for SNHU said they are "so proud to be working with the Celtics on The Scoring in Transition program to help meet the unique needs of military students."
"The program is about more than teaching career preparation skills and yoga, it is about giving back to the men and women who have done so much for us," Thiel added.
[revad2]