ESPN's Lee Corso is one of the most recognizable sportscasters in America. He has been the main host of ESPN's College GameDay since the show began in 1987. Corso's parents were Italian immigrants and his father fled Italy during World War I at age 15 and clearly understands the importance of the American military.
Corso was given the the B-2 American Flag bomber pin at the U.S. Air Force Academy and has worn it with pride for years on most Saturdays that he hosts the show. While he doesn't wear it 100% of the time you'd be hard pressed to find him without it.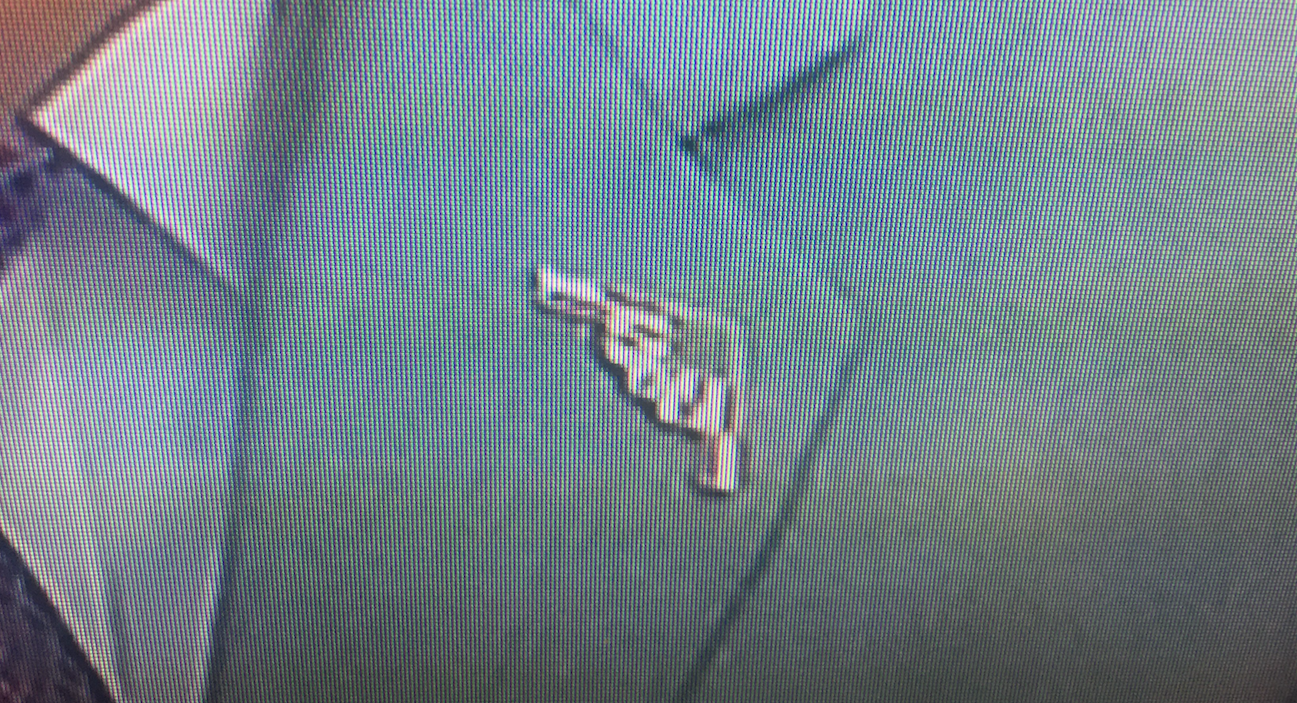 He played football at Florida State University for which he is known but he was also a baseball player at FSU. As a defensive football player, he set the school record for most career interceptions (14), a record that stood for more than two decades.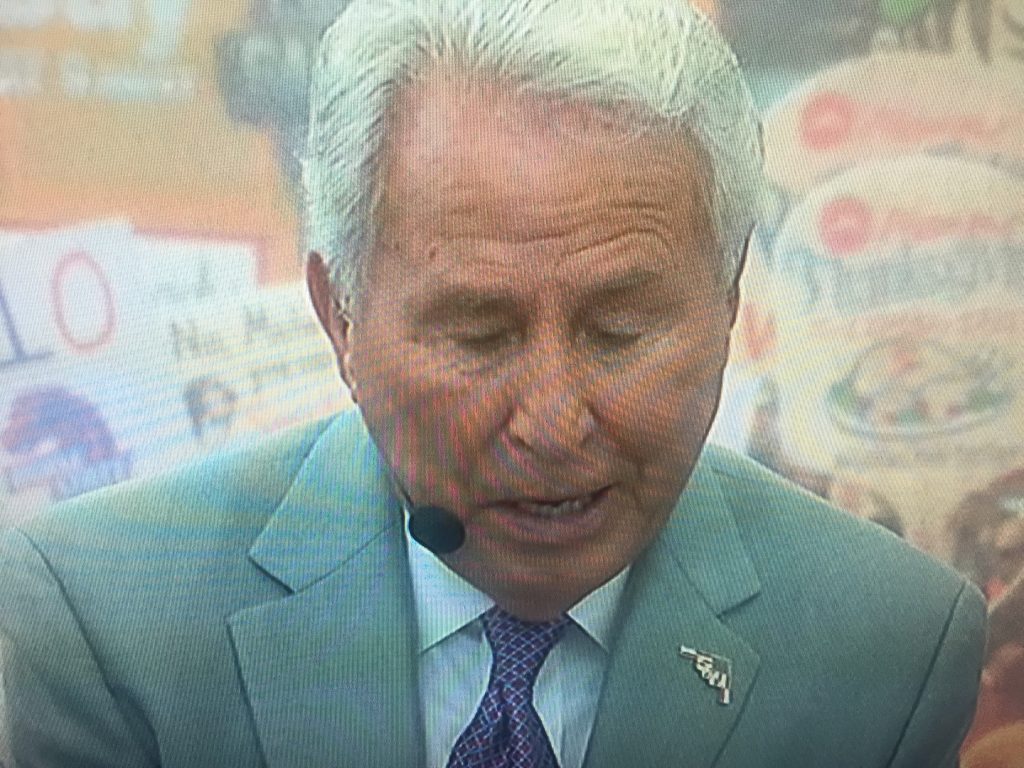 Through a winding football coaching career before joining ESPN Corso was at one point, in 1966, the defensive backs coach at Navy.
Seriously, go to Google Images and google him. You'll see the pin in almost every picture where he is broadcasting College Gameday.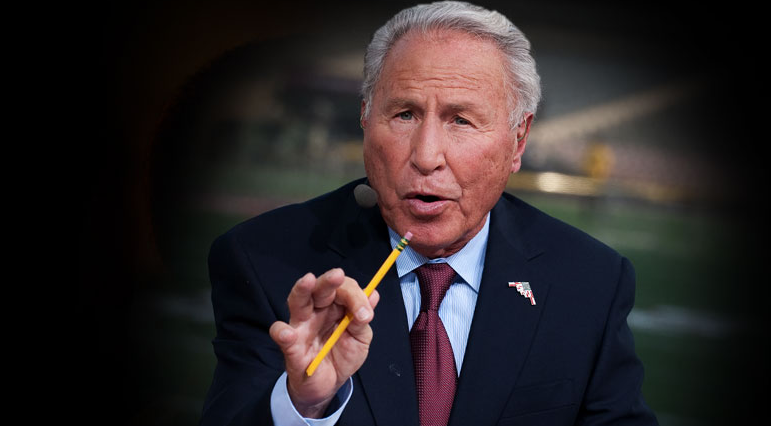 More people should show respect to the military in this way including newscasters.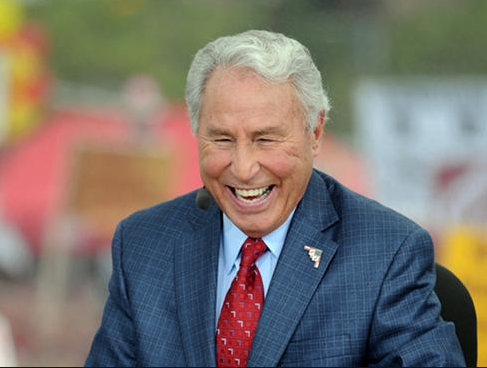 Twitter has commented on the pin for years as well.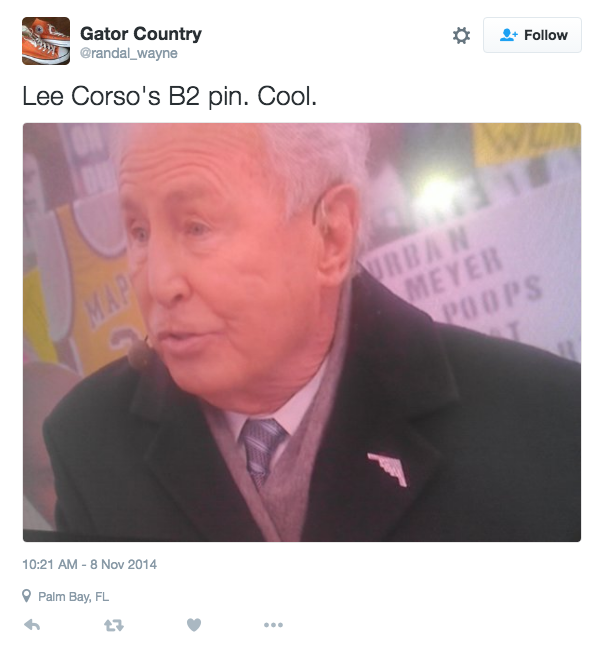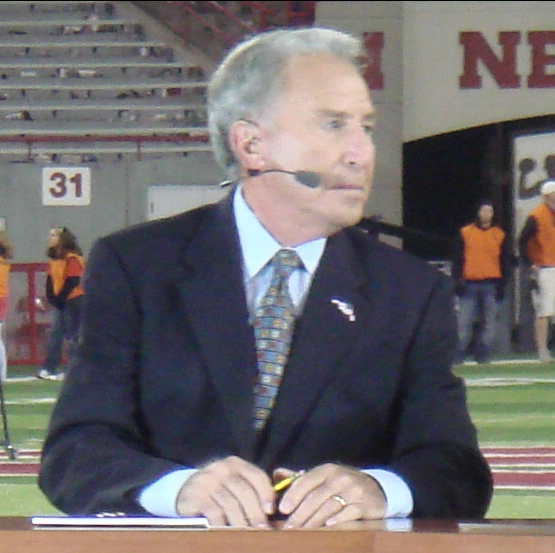 Keep up the good work Lee!
[revad2]