During his first speech to a joint session of Congress, President Donald Trump honored fallen Navy SEAL Ryan Owens who was killed during a raid on Al Qaeda in Yemen last month. His widow, Carryn Owens, stood in the balcony of the House Chamber next to Trump's daughter Ivanka as the President paid tribute to her and her husband for their sacrifice to the country. An emotional Owens cried and appeared to look up and whisper to her husband as the President let her know that her husband's legacy "is etched into eternity."
"We are blessed to be joined tonight by Carryn Owens, the widow of U.S. Navy special operator, Senior Chief William 'Ryan' Owens. Ryan died as he lived, a warrior and a hero, battling against terrorism and securing our nation," Trump said.
"I just spoke to our great General [Jim] Mattis just now who reconfirmed that, and I quote, 'Ryan was a part of a highly successful raid that generated large amounts of vital intelligence that will lead to many more victories in the future against our enemy,'" he continued.
Carryn Owens held back tears as she stood and put her hands in prayer, appearing to mouth "I love you, baby" to her husband up above.
"Ryan's legacy is etched into eternity. Thank you," the President continued.
The crowd stood and gave a standing ovation in honor of Owens which lasted for over two minutes.
"And Ryan is looking down right now. You know that. And he's very happy, because I think he just broke a record," Trump said, which garnered a large smile from Mrs. Owens.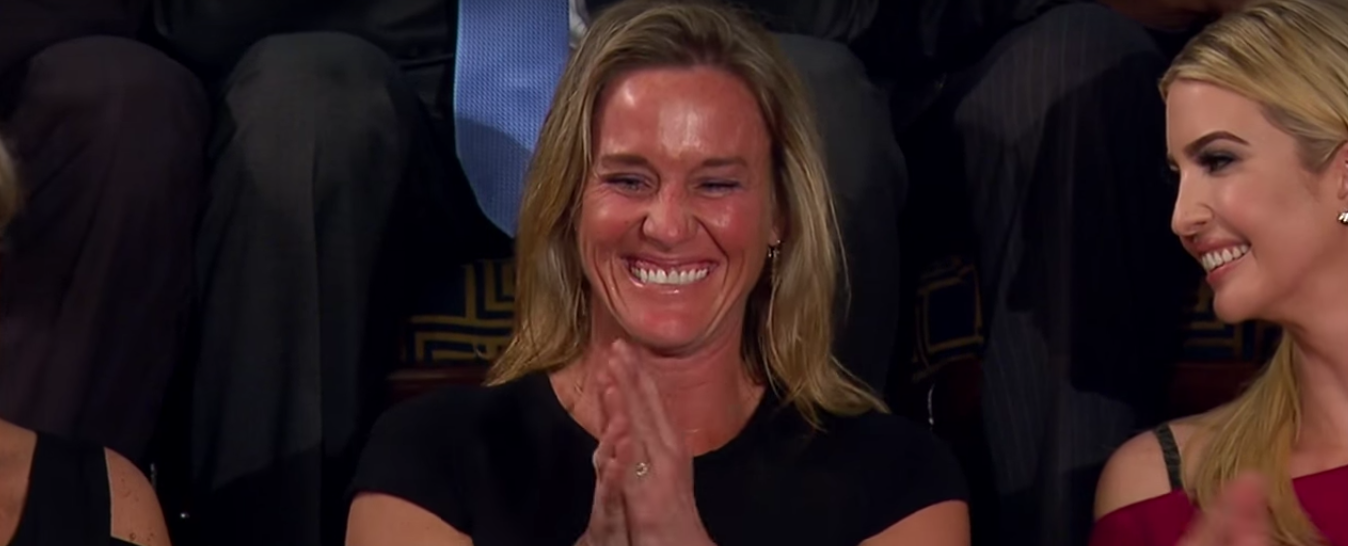 "For as the Bible teaches us, there is no greater act of love than to lay down one's life for one's friends. Ryan laid down his life for his friends, for his country and for our freedom. And we will never forget Ryan," the President continued.
[revad2]