Ret. United States Air Force Maj. Gary Foust tells the story of a training exercise gone wrong, only to go right again? The now infamous story of the "Cornfield Bomber" occurred on Feb. 2, 1970 when Foust was forced to eject from his  Convair F-106 Delta Dart, only to watch the aircraft stabilize itself from a flat spin and coast off into the distance to land safely in a farmers field near Big Sandy, Montana.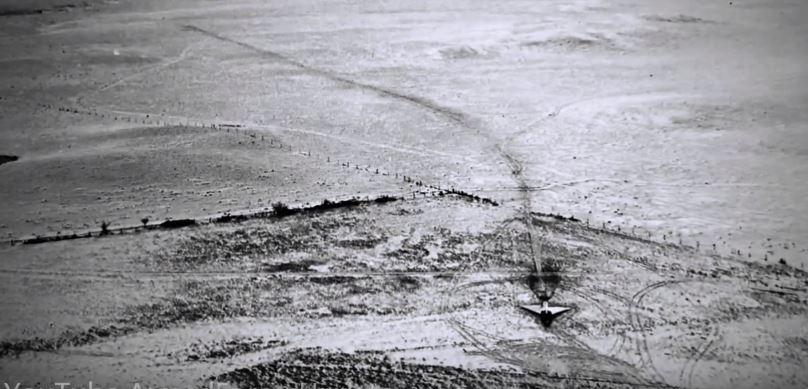 The aircraft sustained minor damage. Local authorities arrived on the scene to find the aircraft's engine still idling, causing it to slowly drift across the field. When contacted by the local sheriff the Air Force advised him to allow the aircraft to run out of fuel. One hour and forty-five minutes later the aircraft came to a rest.
Listen to Foust tell the story in his own words below:
The aircraft was eventually repaired and returned to service. It now rests in on a display at the National Museum of the United States Air Force.