On Tuesday, Iranian President Hassan Rouhani met with Russian President Vladimir Putin in Moscow and declared a "new phase" in the relationship between the two countries, promising "sustainable" and "long-term ties" in fighting terror and promoting stability in the region. Putin complimented the Islamic Republic as a "good neighbor and reliable and stable partner." Iran's Foreign Minister Mohammad Javad Zarif, who traveled as part of Rouhani's delegation to Russia, told Reuters that Russia could use Iran's military bases on a "case by case basis."
"Russia doesn't have a military base (in Iran), we have good cooperation, and on a case by case basis, when it is necessary for Russians fighting terrorism to use Iranian facilities, we will make a decision," Zarif said.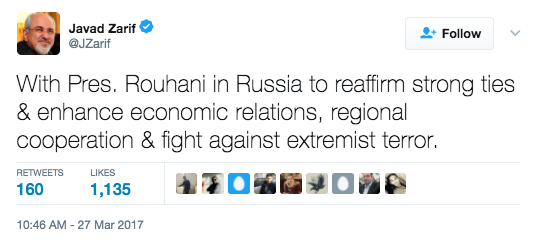 According to the Kremlin, the two leaders discussed the potential of expanding trade, economic and investment ties, and exchanged views on global and regional affairs.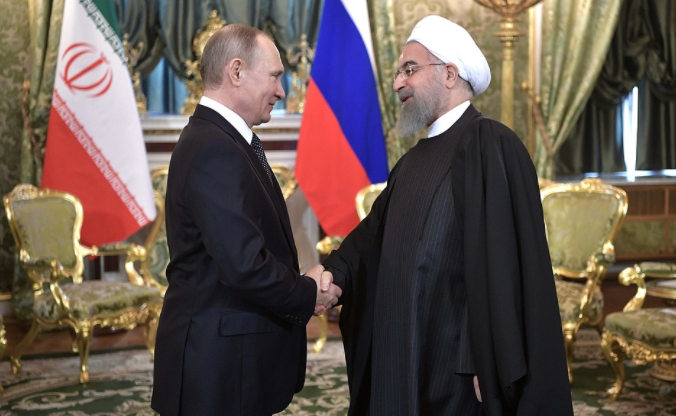 "In addition, a package of cooperation agreements in various fields was signed within the framework of the Iranian President's official visit to Russia, including documents on cooperation in railway transport, oil and gas, information technologies and communications, nuclear energy, construction, sport, tourism and the legal sphere," the Kremlin said.
In the beginning of the meeting, Putin acknowledged that Russia has had a close relationship with Iran "for centuries."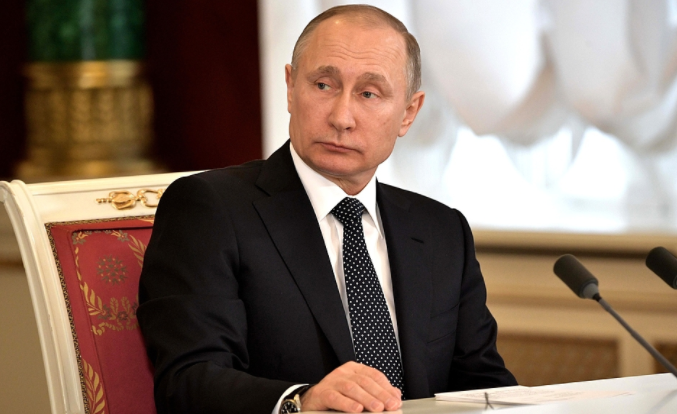 "Russia and Iran have maintained cooperation for many years, if not centuries," Putin said. "We established diplomatic relations over 500 years ago. Iran is a good neighbour and a reliable and stable partner for Russia."
The Iranian President  said that the relationship has grown throughout the past three and a half years and they have achieved a great deal through their meetings.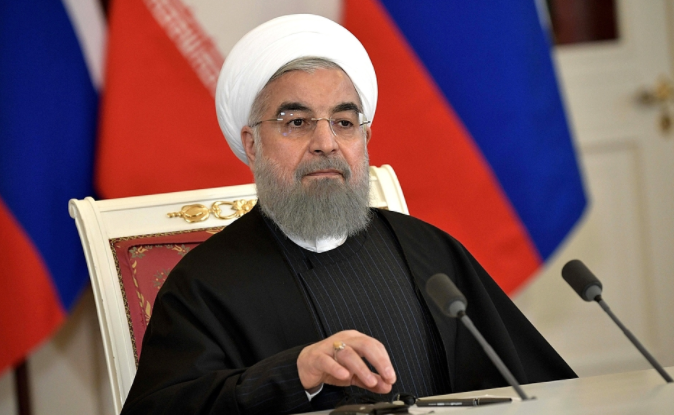 "Relations between our countries have been developing consistently over the past three and a half years," Rouhani said. "This is not our first meeting, and when I look at the achievements we attained after each of our meetings, I see that we have achieved a great deal."
"Our interaction has entered a new stage when we can speak about a new quality of our relations. I hope that new steps will be taken during this visit to promote our cooperation still more," he continued.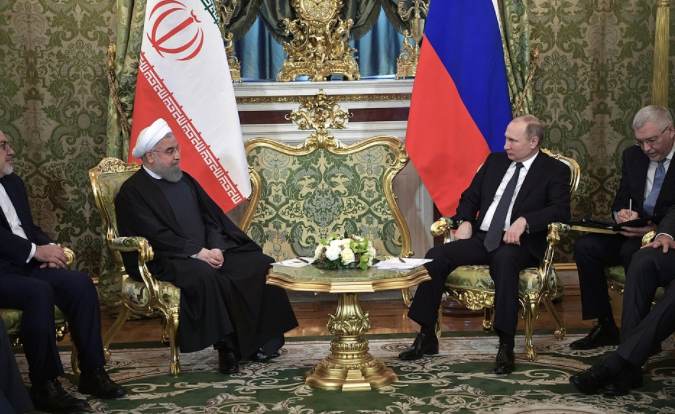 Rouhani added that the relationship between the two nations is mean to promote "peace and tranquility."
"Relations between Iran and Russia are aimed at promoting regional stability and the two countries' main objective is to promote regional peace and tranquility," Rouhani said.
[revad2]