Gun Control Group: "Silencers Do Not Protect Your Hearing" – Suggest Ear Plugs Instead.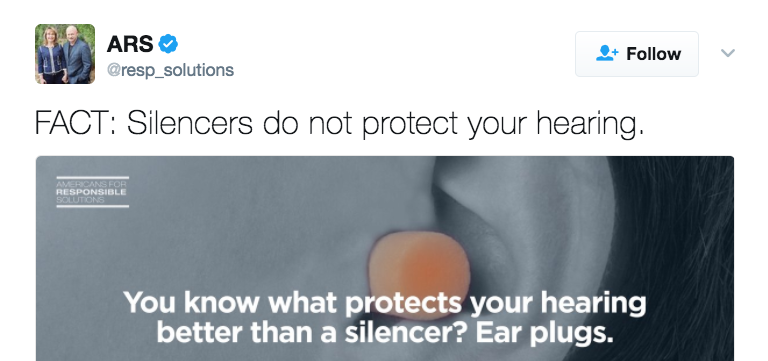 Gabby Giffords' gun control group, Americans for Responsible Solutions (ARS), seems to be having a little trouble when it comes to offering advice. In a tweet on Monday, the group suggested that Americans who want hearing protection should use "ear plugs" not "silencers." The ARS denies that silencers protect hearing, which is rather thought-provoking particularly if the "silencer" lessens muzzle noise to a level equivalent to what "ear plugs" or other forms of ear protection allow you to hear.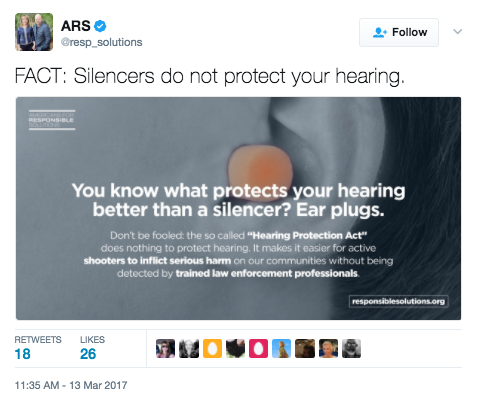 In the very same tweet, the ARS states that "silencers do not protect your hearing" and it is easy to incur that this indicates that silencers make guns so quiet that "active shooters" can avoid "being detected by trained law enforcement professionals." It is confusing and also contradicting. Do silencers make guns quiet enough to provide hearing protection? Do the silencers make firearms so quiet and discreet that law enforcement cannot locate a criminal that is avoiding them? People want to know which statement is accurate.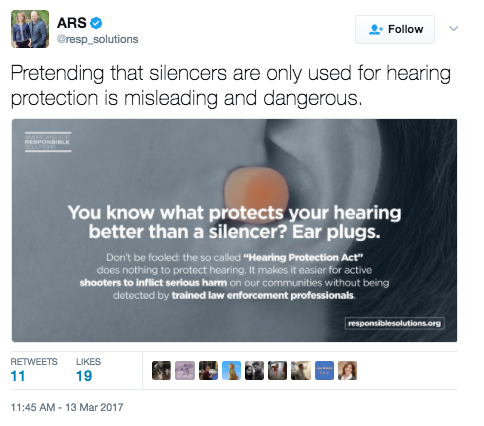 [revad2]