Around 1:30pm on Sunday, three U.S. soldiers were wounded when an Afghan soldier opened fire on Camp Antonik in Afghanistan, Navy Capt. William Salvin, a spokesman for U.S. Forces Afghanistan in Kabul announced. No one has claimed responsibility for the attack yet and it is unclear if it was terror related or caused by personal dislike and other animosity between forces.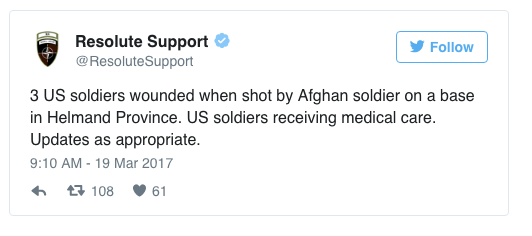 Capt. Salvin told news agency AFP, "Three US soldiers were wounded this afternoon when an Afghan soldier opened fire on them at a base in Helmand province. Coalition security forces on the base killed the soldier to end the attack," and continued, "The US soldiers are receiving medical treatment at this time and we will release more information when available."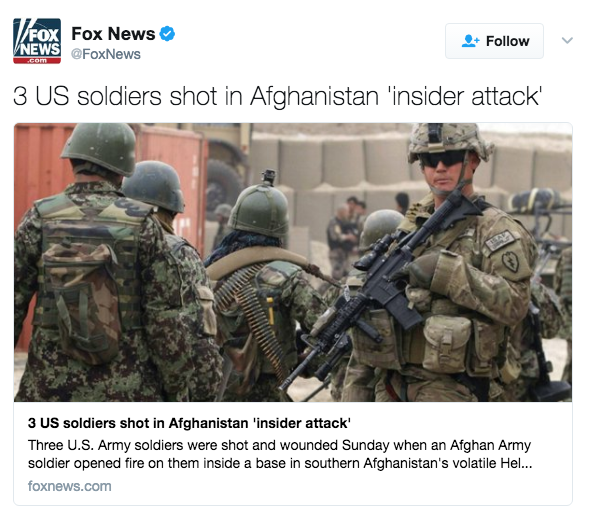 Additionally an Afghan soldier was killed in the shootout.
Insider attacks are not uncommon over the past decade and some officials say that infighting, personal dislike and other non-terror related issues are a major cause of these attacks.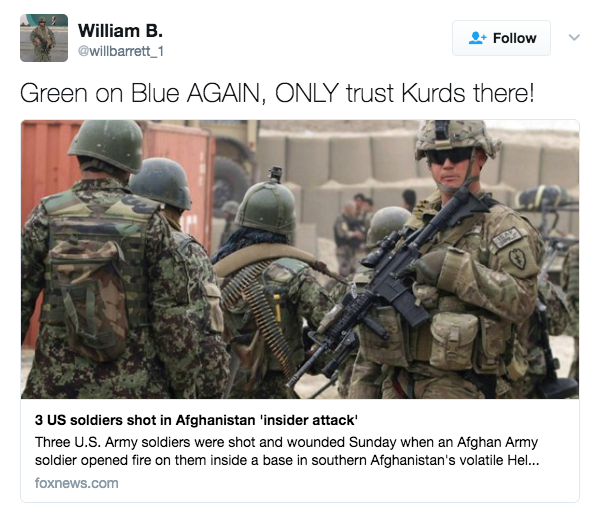 A spokesperson for the Afghan military said that the shooting was a "mistake" and not intentional.
[revad2]