A drone capturing footage of house fire recorded footage of its own demise after it was shot down by a firefighter armed with a high pressure hose. The video beings with the remote-controlled, commercially available, drone taking off and surveying the scene of a local house fire. The drone makes a few passes around the house, capturing footage of firefighters battling flames in a two story home.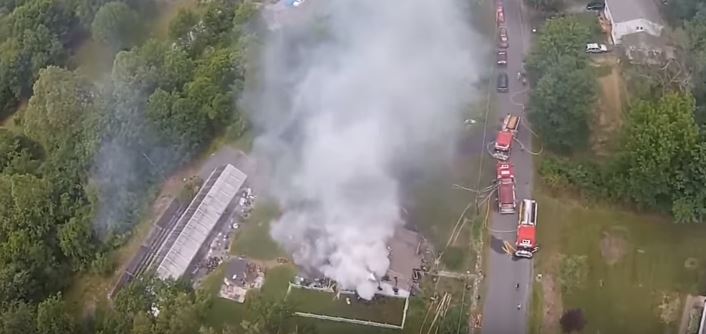 The drone goes unnoticed until it come precariously close to the firefighters trying to do their jobs. Worried about the drone potentially falling from the sky and injuring one of the first responders the firefighters decide to launch a preemptive strike. A hose-wielding hero from the second story turns around, spots the drone, and unleashes a stream of H2O that knocks the intruding drone from the sky.
Watch the drone capture footage of the final moments of its life below!
[revad2]