On Tuesday, a section of D.C. was closed off after police found a small sedan packed with propane tanks parked in front of the U.S. Immigration and Customs Enforcement building in the southwest region of the city. The vehicle sparked an investigation that began around 5 a.m. and lasted about two hours until authorities were able to find the owner of the car. The owner told authorities that he had a food truck and he was transporting the gas back after getting the tanks refilled.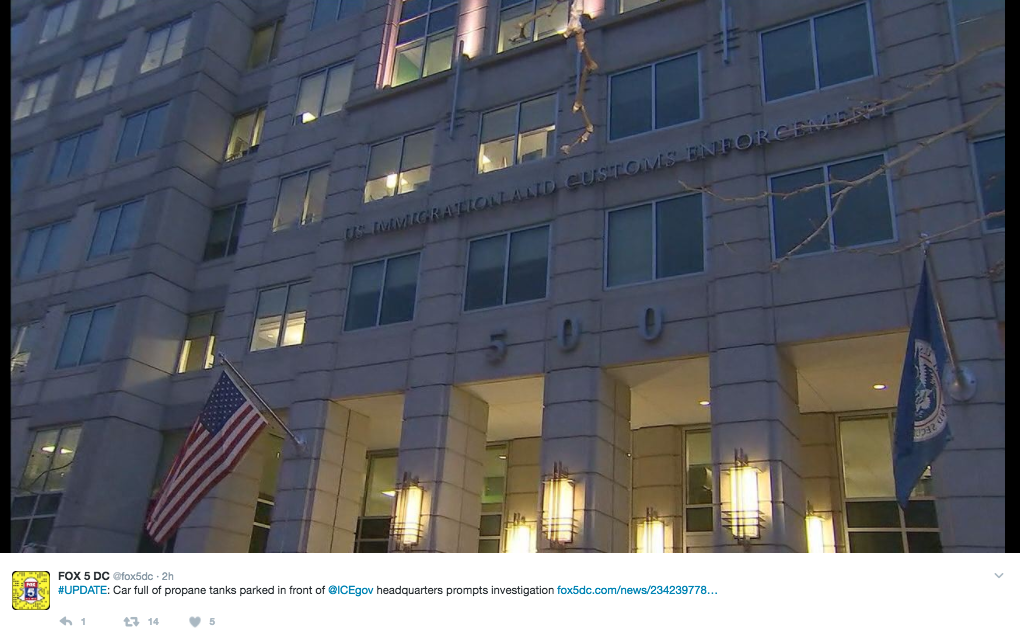 Fox 5 DC was outside the ICE Headquarters after the streets were cleared. Bob Barnard spoke to the owner of the vehicle who said he had the tanks in the truck because he was a food truck owner.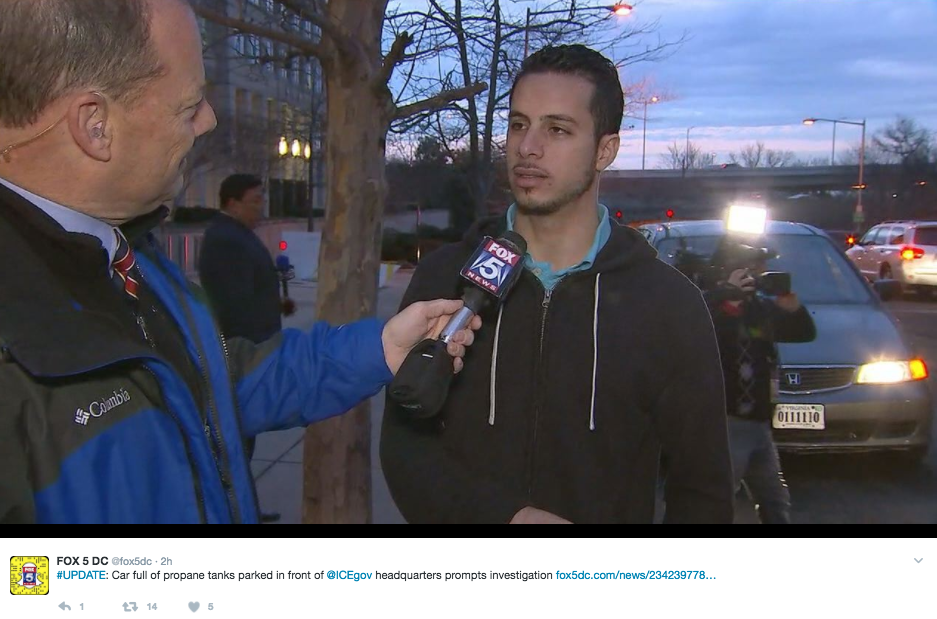 "I take them to fill it up for the food truck," he said, "and then put it back on the truck after they're filled."
The vehicle appeared to have a parking ticket on it, though Fox 5 reported it was unclear whether or not the driver faced any charges for the incident.
[revad2]