U.S. Marines Conduct A Live Fire Exercise Shooting Mortars & Howitzers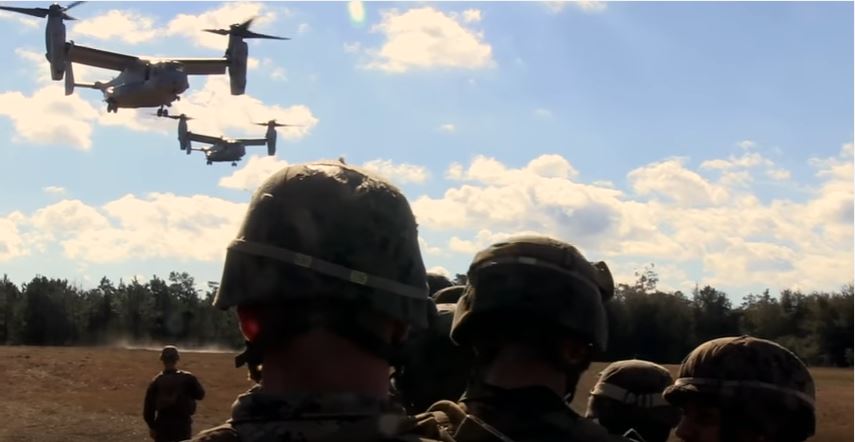 MV-22 Ospreys during FIREX 1-17.
Integrated Training Exercises are tactical training exercises that are as realistic as possible to strengthen units weaknesses before they get deployed, as determined by commanding officers. It's a way to train as a battalion and integrate the MAGTF to become a more lethal fighting force. Integrated Training Exercises are perfect opportunities for an infantry unit to enhance their combative skill sets for potential real-world situations faced on deployment.
In this video, U.S. Marines with 1st Battalion, 10th Marine Regiment (1/10), 2d Marine Division, conduct a battalion live fire exercise with mortars and howitzer during FIREX 1-17 on Camp Lejeune. FIREX 1-17 is a battalion level exercise designed to allow multiple batteries to train together in order to improve internal standard operating procedures. Practice makes perfect, they say, and the U.S. Marines from 1/10 are putting that to the test.