Heroes come in all shapes and sizes. When we think of military heroes we normally think of grizzly battle-hardened soldiers. However, some soldiers come in much smaller, and furrier, packages. One such hero is the most decorated military dog of WWI, Sergeant Stubby. Sgt. Stubby served with the United States Military during WWI and is the only dog to be nominated for rank and then promoted to sergeant through combat.
Sgt. Stubby served as the official mascot of the 102nd Infantry Regiment and, while he was appreciated for the calming effect he had on soldiers and a level of loyalty that can only be found in man's best friend, he also served a much more important and life-saving purpose. Early on in his military career Sgt. Stubby was the victim of one of the mustard gas attacks that would come to characterize the military tactics used during WWI.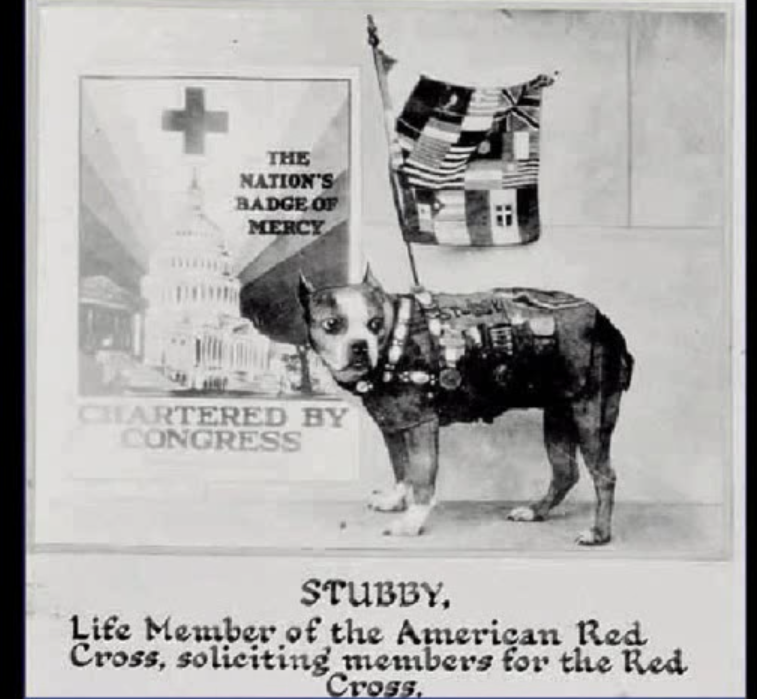 From that moment on Stubby had the smell of the highly noxious gas permanently burned into his nose and his memories. He developed an uncanny ability to detect the bombs before they were even dropped. Like a canary in a mineshaft Sgt. Stubby was the first line of defense against poisonous gas.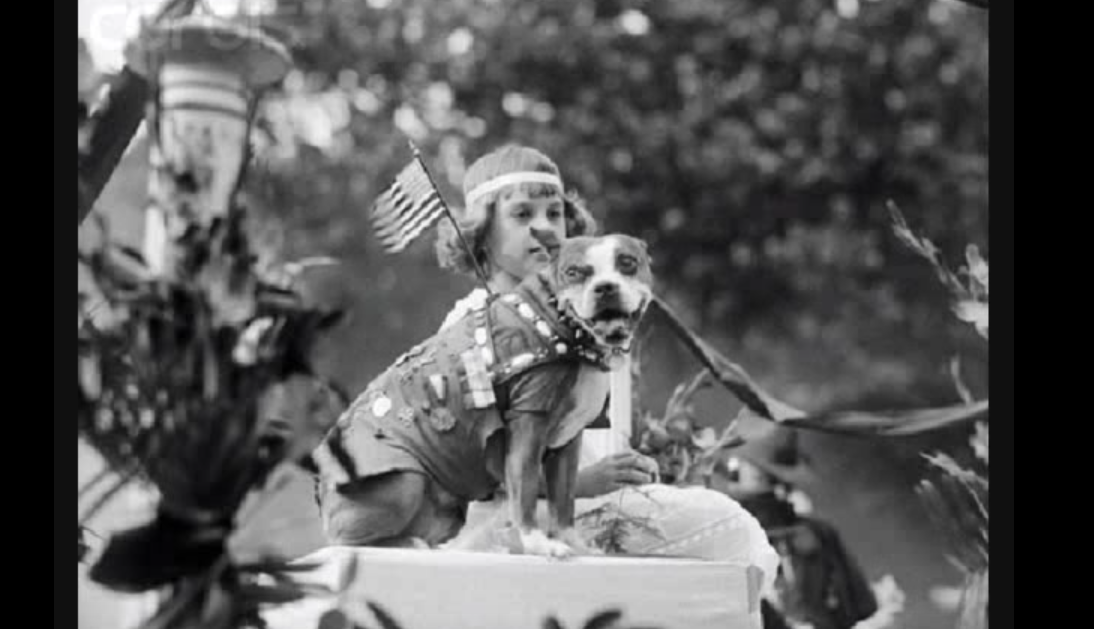 He was trained to cover his nose with his paws to alert nearby soldiers of the incoming gas attack. The early warning gave them enough time to secure their gas masks and protect their respiratory systems from the deadly chemicals. Sgt. Stubby was so effective that he even earned his very own, custom-made, gas mask.
Stubby's accomplishments weren't limited to his gas-sniffing talents. He once detected a German spy after overhearing him speak German. Several American soldiers claim that they once found a Stubby with his teeth secured firmly into the rear end of the German spy. Once they were able to pry Stubby off the German spy he revealed that, upon hearing him speak in his native tongue, stubby attack the spy with a fury he had never seen from a dog his size. He was so vicious that the German spy was unable to free himself and was taken into American custody.
Stubby's bravery carried over into the civilian sector. At one point during his 18 month stay in France he saved a young French girl from being struck by a car. French civilians and American soldiers reported that Stubby pushed the young girl out of harms way when a runaway car was barreling in her direction.
Stubby lived to the ripe old age of 10. He eventually passed away in the arms of Corporal Robert Conroy, the man responsible for adopting stubby and bringing him to the European theatre.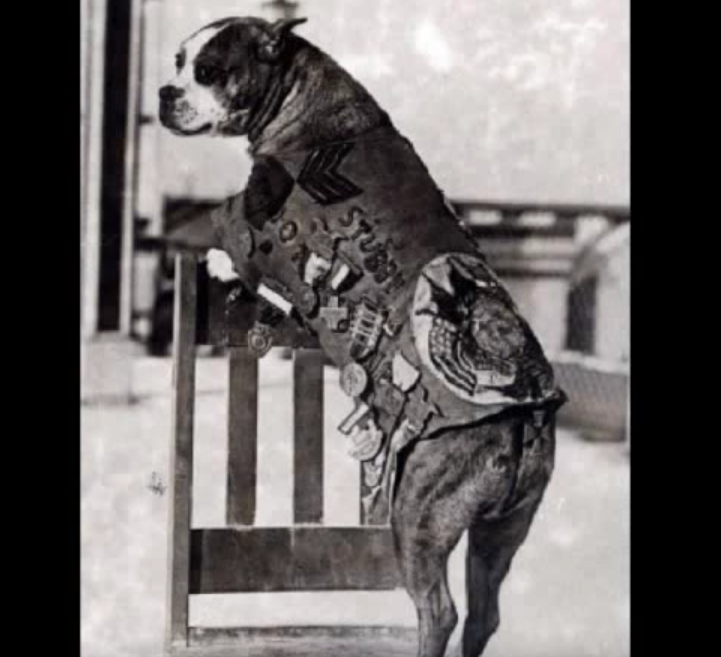 Hear a historian describe Sgt. Stubby's unique talent and the role it played in saving American lives in the AudioBurst below!
During a ceremony held on Armistice Day in 2006, a brick was placed in the Walk of Honor at the Liberty Memorial in Kansas City to commemorate Sergeant Stubby's life and accomplishments. The brick and be seen below.
[revad2]