Husband, Father, and famed Vietnam Veteran U.S. Army Lt. General Harold "Hal" Moore, passed away Friday only two days before celebrating his 95th birthday. He had reportedly suffered a stroke earlier in the week.
Lt. General Moore is most famously known for his outstanding leadership of the 1st and 2nd battalions of the 7th cavalry regiment during the infamous battle for Ia Drang in November 1965. His actions before and during the battle spawned a book by Lt. General Moore and war journalist Joseph L. Galloway entitled "We Were Soldiers Once, And Young." The book was also the subject of a movie released under the same name, starring Mel Gibson as the young Lt. Colonel Moore.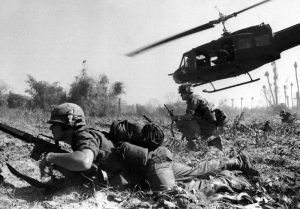 Commissioned as a second lieutenant on June 5th, 1945,  Lt. General Moore saw combat in Korea and Vietnam, after which he served at the Pentagon under the Secretary of Defense. He is survived by his five children and twelve grandchildren.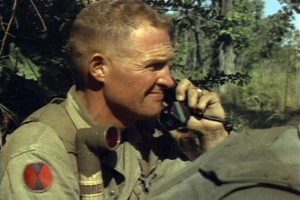 If you want to send donations to the Ia Drang Scholarship Fund, which began in 1994 using proceeds from his book and speaking engagements, you can find that information below.
You can send checks to the Ia Drang Scholarship Fund, c/o Executive Director, 1st Cavalry Division Association, 302 North Main, Copperas Cove, TX 76522. The fund is used to help the children and grandchildren of the veterans of the Ia Drang battles.
From the scholarship fund's website:
The Ia Drang Scholarship Fund was founded in 1994 by Lt. General Hal Moore (USA-Ret) and Joseph L. Galloway using earnings from their book.
This Scholarship Fund is intended to help educate the descendants of the veterans of dead and/or surviving Ia Drang battles so they might better enjoy the blessings of freedom bought at such a terrible price.
The Ia Drang Scholarship Fund is administered by The Foundation of the 1st Cavalry Division Association, a tax-exempt charitable trust Contributions should be made out to "Ia Drang Scholarship Fund" and sent to the address below. All donations are tax deductible; donations over $250 will be acknowledged with a receipt from The Foundation.
[revad2]