Fighter pilot does "Salt Bae" impression after allegedly bombing ISIS
Turkish fighter pilot bombs ISIS and then does the "Salt Bae" impression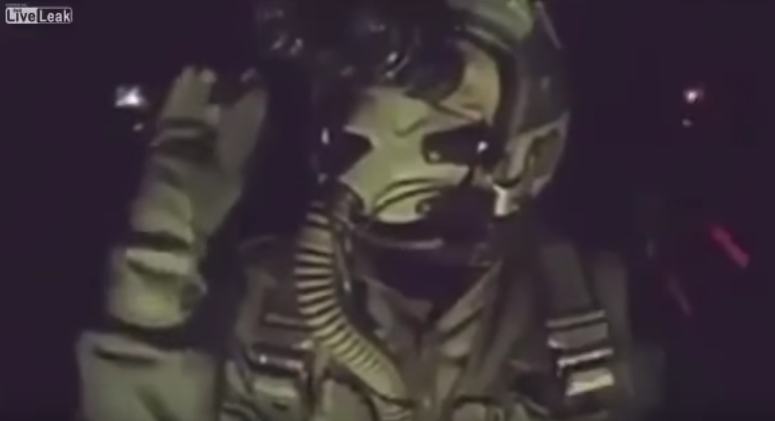 YouTube Fighter pilot does "Salt Bae" impression
A Turkish fighter pilot was caught on video performing the "Salt Bae" move of Nusret Gökçe, the co-partner of the global Nusr-et chain of grill houses, while allegedly bombing ISIS terrorists in Syria, the Hurriyet Daily News reported.
The pilot is reported to be a part of the Euphrates Shield assault on terror in Syria.
"Salt Bae" quickly rose to fame after butcher Nusret Gökçe was caught on video cutting up a steak and then drizzling salt on top of it with his signature move. Since being posted, the video has been viewed millions of times and several celebrities and athletes have paid tribute to the butcher.
There is no verification that the pilot dropped bombs on ISIS during the video.
For those that don't know who "Salt Bae" is, here is the video that launched him to internet fame.