U.S. border patrol agents found and seized a catapult mounted on the U.S.-Mexico border wall that was designed to slingshot drugs into the United States.
The catapult, which was attached to the top of a border fence near the Douglas Port of Entry, southeast of Tucson, Arizona, was found on February 10 when agents spotted a group of men scattering as they approached.
Two bundles of marijuana weighing a combined 47 pounds were able to be launched into the United States using the catapult.
The catapult was dismantled on the Mexican side of the wall and no arrests were made.
Customs and Border Protection tweeted out a picture of the catapult which was made out of square tubing and a heavy spring welded together, with rope tied around parts of it.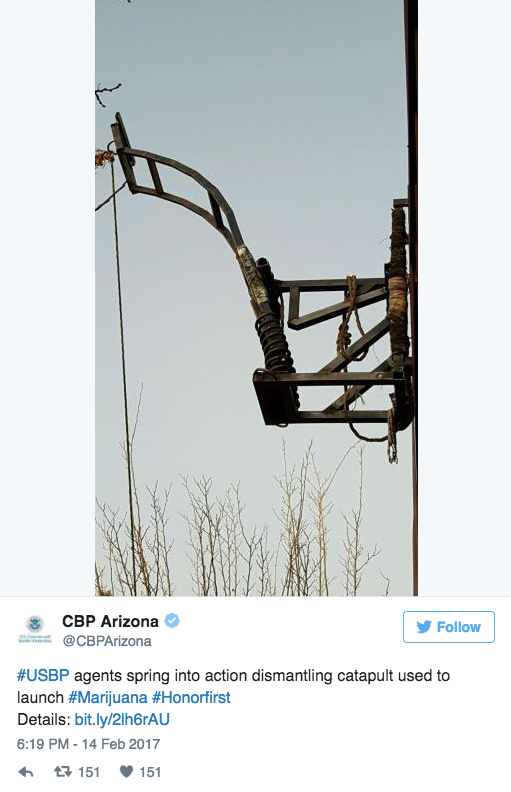 [revad2]