On Friday, hundreds of thousands of Iranians gathered together to rally in celebration of the 38th anniversary of Iran's 1979 Islamic Revolution in which the American-backed regime was overthrown by various leftist and Islamic organizations that replaced the government with an Islamic Republic. During the rallies across the Middle Eastern nation, Iranians were seen holding banners that read "Death to America," desecrating American and Israeli flags, and burning effigies of U.S. President Donald Trump. Iranians top leaders, who warned that the Islamic Revolution rallies would be a demonstration against the U.S, were in attendance at the gathering in Tehran.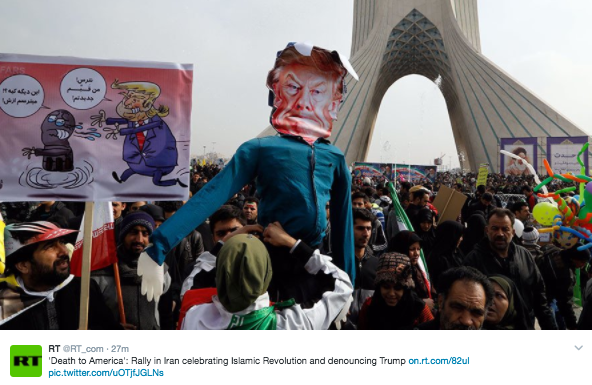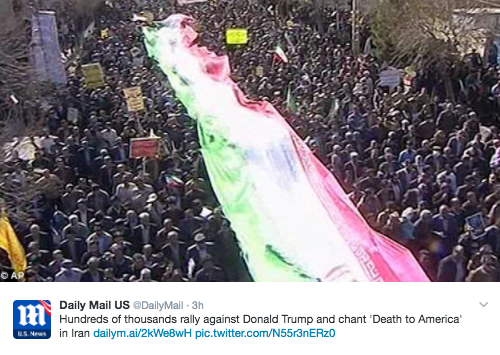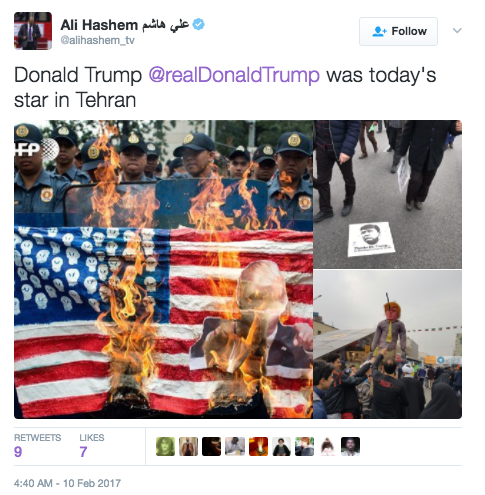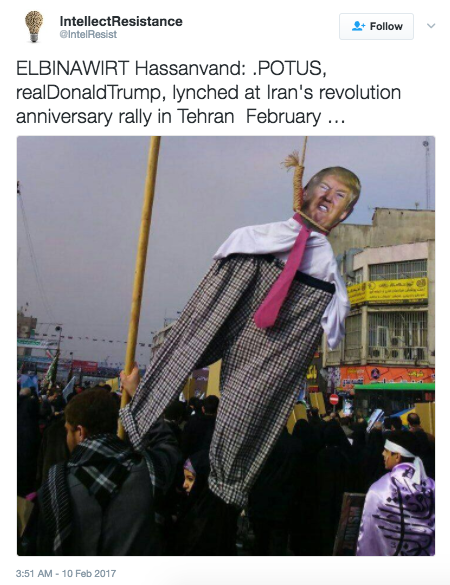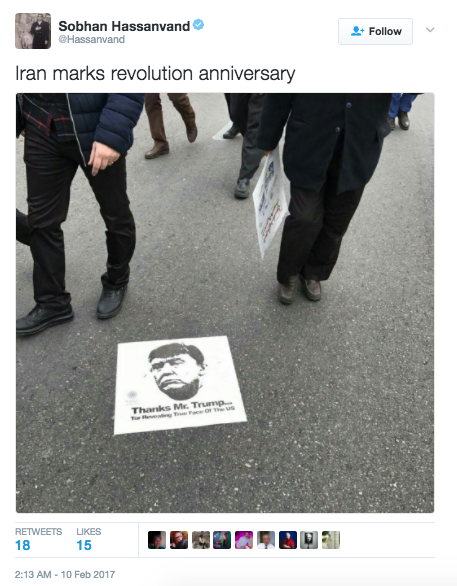 Iranian President Hassan Rouhani was among those participating in the rally. Rouhani thanked the public for the large turnout, and reaffirmed Iran that this year's Revolution celebration was "special" because of the rhetoric coming out of the White House.
"Public turnout sends the message to the world that the Revolution is living and had been in the path to its ideals;" Rouhani said, "the crowd renew allegiance to the Founder of the Revolution and Leader of the Islamic Revolution; this year's anniversary is special, since there are some in the White House that had been talking disparagingly about a great nation and our nation is responding to these unfounded and underserved comments."
"Demonstrators also communicate an important message as well, message of peace and mutual respect the nation had been expecting from the international community, to the world; however, the nation would turn harsh against any bullying remarks and would not tolerate language of threat and humiliation," Rouhani added. "Those resorting to empty threats would regret their comments later by the strong response our public is communicating now in this great rally."
Rouhani's public demonstrated some anti-American behavior on Friday. On some streets, large American and Israeli flags covered ground with depictions of large shoe prints as if someone had walked all over them. Rally-goers took pictures with the flags beneath their feet.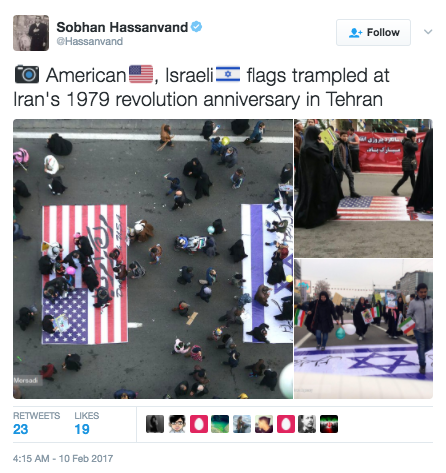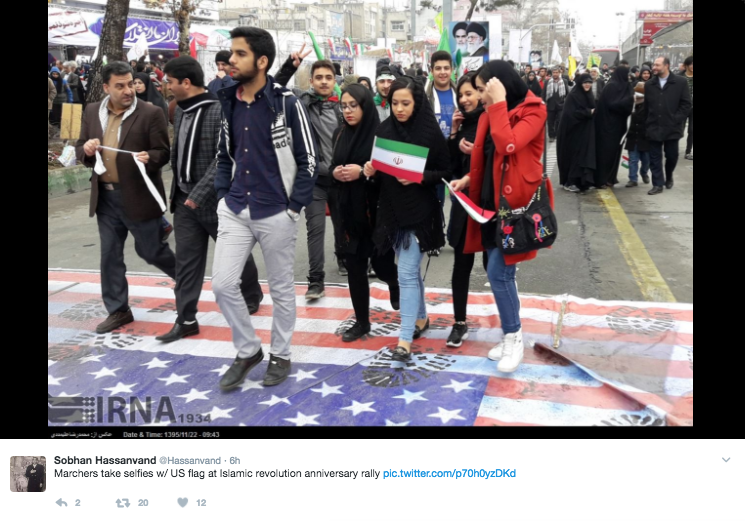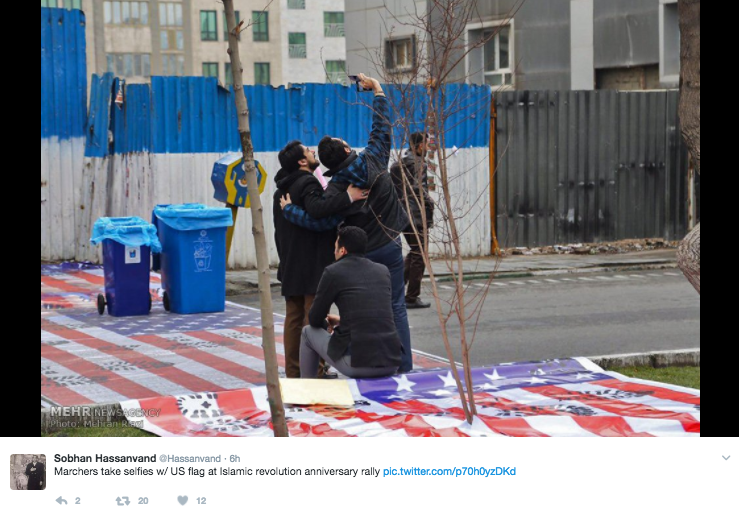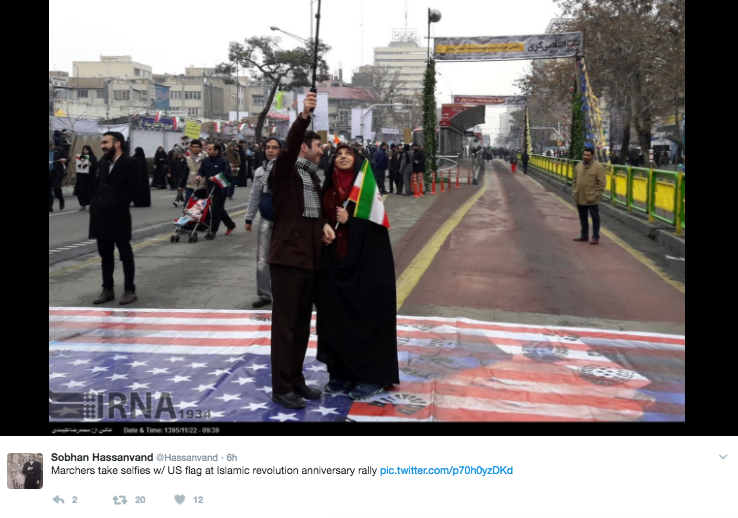 Iranian State TV showed footage of the rally and captured marchers stepping on a picture of U.S. President Donald Trump. One man said in front of the camera, "America and Trump cannot do a damn thing. We are ready to sacrifice our lives for our leader Khamenei."
Earlier this month, the Trump administration put Iran "on notice" for their aggressive actions in the Middle East, specifically for their test firing of nuclear-capable ballistic missiles. President Trump has taken a harsh stance against Iran, which has garnered criticism from Iranian leaders, calling his remarks "hostile." The U.S. Department of Treasury under Donald Trump has issued new sanctions to the Islamic Republic for their unruly behavior.
[revad2]