Famous actress and comedian, Sarah Silverman, has called for a military coup against President Donald Trump.
She called on her nearly 10 million Twitter followers to "wake up and join the resistance."
"Once the military is w us fascists get overthrown. Mad king & his handlers go bye bye," Silverman added in the tweet.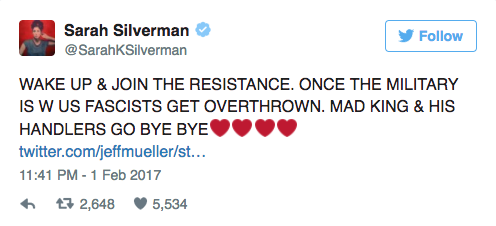 Silverman tweeted amid the riots that broke out in Berkeley, California where Breitbart editor Milo Yiannopoulos was scheduled to speak at. The now-cancelled speech was going to focus on free speech.
"We're all gonna die sounds so dire but we are though (all gonna die)," she later tweeted.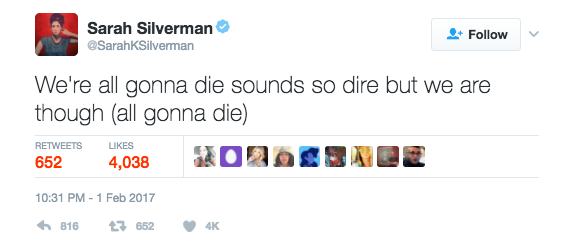 Silverman was an avid Bernie Sanders supporter during his campaign to win the Democratic nomination against Hillary Clinton. When Clinton won the nomination, she shifted her support towards Hillary Clinton in her fight against Donald Trump.
[revad2]