With guns as an integral part of American culture, is there such thing as a bad gun? Look no further than these 10 guns and you'll have an answer.
Just by looking at some of these guns, it's obvious that shooting them isn't likely to be a pleasant experience — especially in any sort of combat or defense situation. Some of the guns are so tiny, it's a wonder why anyone even went through the trouble of making them.
Guns have come a long way since soldiers were issued huge, heavy weapons such as the Chauchat in WWI. With constant jams and aiming problems, many of these weapons mostly ended up just being tossed away.
Check out this run through of the worst guns in history:
Topping the list is the 1914 2mm Kolibri, made by an Austrian watchmaker. He wanted to design a gun that was easily concealed. While this one fits in the palm of a hand, the gun didn't pan out because it was too small to use. The bullets were a half inch in size and couldn't penetrate, so the gun is nothing more than a collector's item today.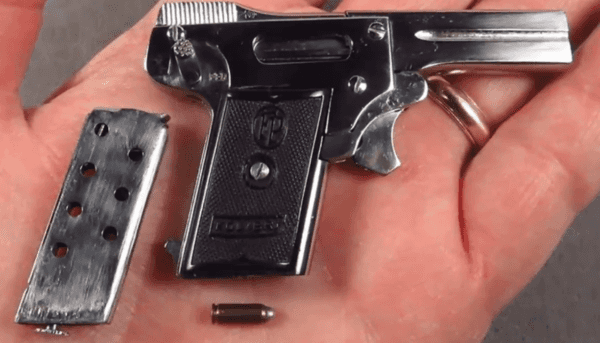 Number two is the Chauchat, a gun used by soldiers in World War I. It turned out to be a two thumbs down since soldiers needed guns of power that could be moved easily and this didn't fit the bill. It had very poor construction and the parts couldn't be interchanged.
The Cochran Turret Revolver was designed in the 1830s and was very dangerous for the shooter to use. The gun often backfired and resulted in the person shooting themselves.
Number four is the Davy Crocket was designed to be a weapon used in the first line of defense, one that was deadly to use against the Soviet tanks. The U.S. deployed 2,000 of these guns from 1961 to 1971.
Number five is the Nambu type 94 pistol. While it was very popular with servicemen in Japan, it really was a dud. It was difficult to reload and pretty poorly made. There were many reports of the gun misfiring just being handed back and forth.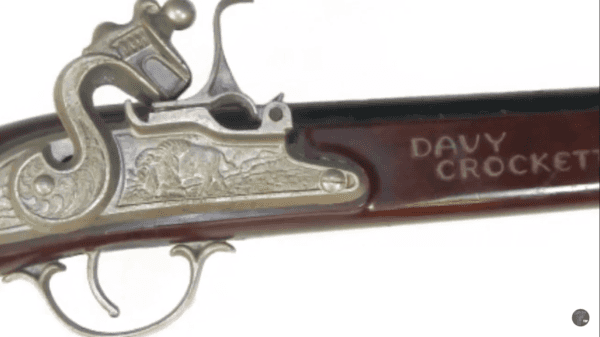 Number six is the Northover Projector. Used by Winston Churchill and his armies, it was supposed to be used to stop a tank but had massive design flaws. While there were 18,000 of these guns made, they were never fired during combat.
Number seven is the Puckle gun, invented in 1718 by a British lawyer. It was a huge revolver that operated from a tripod. It used square bullets and were fired at Muslim Turks.
Number eight is the Nock Volley gun. During the Napoleonic Wars, it was designed for the British Navy. It could shoot seven bullets at the same time. When it was fired, it would cause everything around it to catch fire.
Number nine is the duck foot pistol, a very odd looking gun. It uses four 45 caliber barrels but is more dangerous than it is helpful. Today, you will only see this weapon in a museum.
Number ten is the Krumlauf used by Nazi Germany. It was also an epic fail as the shots could not be aimed for their intended target.
These guns certainly have their issues, but at least they look good in a collection.